Arctic Air, Dragons' Den, Doyle to return to CBC
The broadcaster looks beyond recent budget cuts, promising that the 2012-13 season will be successful.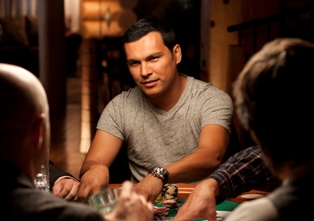 Post-cuts, CBC TV announced its primetime pick-ups Thursday morning, and Arctic Air (pictured) and Mr. D, which debuted last season to strong numbers, will return to the roster for second seasons.
Other established primetime shows returning to the lineup are Dragons' Den, Heartland, Republic of Doyle, Doc Zone and The Nature of Things.
Notably absent from the lineup are Proper Television's Redemption Inc., starring Dragons' Den judge Kevin O'Leary, Michael Tuesdays and Thursdays, Saskatchewan-filmed Insecurity, and The Debaters - which, according to media reports, will be off CBC TV but return to CBC radio.
It is unclear whether Cover Me Canada will return, and Battle of the Blades is on hiatus, according to media reports.
The broadcaster also announced a slew of new programming pick-ups, including Shaftesbury-produced Murdoch Mysteries, which aired for five seasons on Citytv, and for which the CBC ordered a sixth season in November.
Crime drama Cracked, produced by Toronto-based White Pine Pictures, historical drama Titanic: Blood and Steel, from the De Angelis Group and live competition show Over the Rainbow from Temple Street Productions, in association with Mirvish Productions – centering on a search for theatre's new Dorothy – will also premiere in the 2012-2013 season.
"CBC Television's commitment to developing entertaining, engaging Canadian programming was rewarded with record ratings last season," said Christine Wilson, executive director, content planning for CBC English Services, in a statement.
Alluding to the recently disclosed budget cuts by the pubcaster, she added: "Despite financial challenges, the strength of those returning favourites combined with exciting new titles is setting the stage for an outstanding 2012-13 season."
Other returning primetime shows are 22 Minutes, George Stroumboulopoulos Tonight, Marketplace, The Big Decision, The Fifth Estate, The Rick Mercer Report and The Ron James Show.
From Playback Daily