Predicting the Cannes Lions winners
Lauren Richards, Taxi's Steve Mykolyn and Juniper Park's Alan Madill weigh in on Canada's best work from the past year.
Last year's Cannes haul for Canada saw six Gold Lions, three Silver and nine Bronze heading back with our delegates from France, with BBDO taking home the most prizes.
With the entry deadline for the 59th International Festival of Creativity tomorrow (except for Branded Content & Entertainment, which was due April 13), MiC asked industry members to weigh in on the campaigns they liked most for Canada's chances this year. Check out the responses from Alan Madill, executive creative director, Juniper Park; Steve Mykolyn, chief creative offiver, Taxi; and Lauren Richards, communications consultant.
Alan Madill:
 One of my favourite pieces this year is the "Contagion" billboard that Lowe Roche did for Warner Bros. It's a really smart and scary piece, a great execution all around.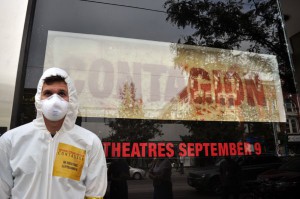 I also like the Amour Adult TV campaign from Dare. It's a fun way to sell a racy product, and porn usually does well at Cannes.
Another campaign that is worth noting is "Raising the Roof" from Leo Burnett. It is written in a way that forces you to confront your own attitudes toward the homeless and that makes it very powerful.
Steve Mykolyn:
Leo Burnett's James Ready campaign is always a favorite to win and this year is no different. The James Ready "Spelling Bee" is another great initiative that is so low rent that it nails it. You simply collect beer caps, each containing a letter, and play a weekly spelling bee so you can win a bunch of stupid prizes. Simple, fun and easy for any judge to understand.
On a different note, Cundari's "Pain Squad" mobile app for SickKids is awesome and should pick up a Lion in the new Mobile category. Its purpose is to collect vital data and centers on an overwhelming task — getting young cancer patients to file daily reports on their pain as they undergo treatment. Some kids are too weak to even pick up a pencil, but this app makes it easy and, as hard as this is to imagine, fun. The best part is the ingenious use of characters from TV shows like Flashpoint who recorded special messages to inspire the kids to help solve the case. This is a great solution to an extremely difficult problem.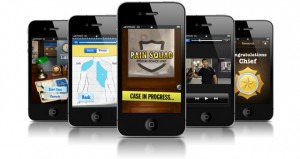 Lauren Richards:
I would love to see Taxi's House of Innovation for Canadian Tire get some hardware. Think it could do well as a good piece of engagement in the media category.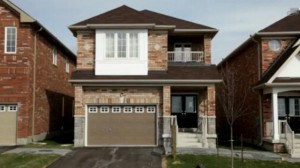 John St's Man in his Underwear has to get some attention. It certainly did well at the Atomic Awards, for good reason. Really engrossing (including even when sometimes kinda gross!) funny and very, very nicely connected to the Stanfield's brand and cause.
The 59th International Festival of Creativity happens in Cannes from June 17- 23.