Spotted! McDonald's Canada gets reflective
The QSR has launched a Vancouver billboard which is only visible at night.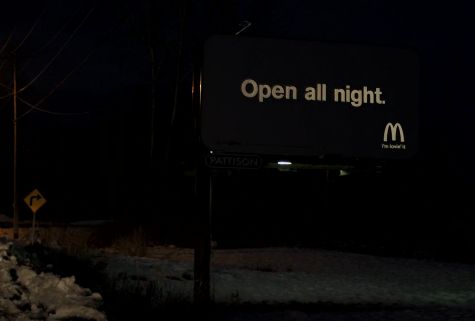 Getting night owls in the door at McDonald's Canada is the aim of a new billboard in Vancouver that can only be seen at night.
The billboard, which is on a Pattison network face, with creative from Cossette, appears blank during the day and reveals the words "Open all night." with the signature golden arches and "I'm lovin' it" tagline at night.
The secret to the revealing message is reflective tape, much like a biker wears to be seen at night when cars pass by, David Daga, co-chief creative officer, Cossette, tells MiC.
"We wanted to reach people who are out at night, so why not make a billboard that talks to them at night?" he says. "With a billboard we wanted to keep it as simple as possible."
Daga says the billboard is a one-off execution, not part of a larger late-night McDonald's Canada campaign.