Coca-Cola inspires Canadians to give back
Working with non-profit partners WWF, the Breakfast Club and ParticipAction, the soft drink maker launches a campaign targeting women.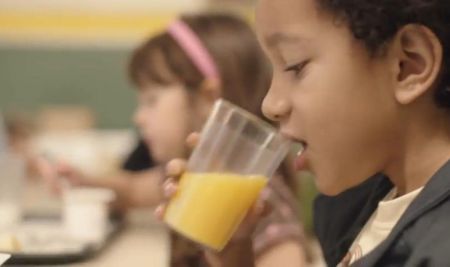 Coca-Cola has created three short documentaries with Toronto-based Zulu Alpha Kilo and Oscar-nominated documentary filmmaker Hubert Davis, to highlight its CSR partner organizations, WWF, ParticipAction and the Breakfast Club of Canada.
The campaign, with media from UM Canada, is running under Coke's global CSR platform, Live Positively, and the purpose of the campaign is to not only drive awareness back to the non-profits, but to also inspire Canadians to get involved, Yolanda Dosselaar, Live Positively manager, Coca-Cola, tells MiC.
The three mini docs, which run between two and three minutes each, air in their entirety on LivePositively.ca and encourage visitors to make personal pledges, such as taking a bike ride or cutting out TV for an hour a day, making a financial donation, or helping to spread the word.
The driving factor behind the campaign was to make the organizations accessible to Canadians, Dosselaar says. Prior to the launch, Coca-Cola found that 81% of Canadians wish they could get more involved in community-based programs, while 75% said they would like to contribute more if they knew they could personally make a difference.
"We know Canadians have a lot of love for their communities and a high desire to make a difference," she says. "What we learned was that often the barrier to that was not really knowing how to help out."
To drive traffic back to the website, two 30-second spots adapted from docs, will run on French and English channels, targeting women aged 25 to 49. The campaign will also be supported by online advertising, a strong social media presence and 60-second spots running in cinemas and runs until the end of summer.
"We know [this demographic] are often mothers, who care a lot about their communities and want to get involved," she says.