BC Ministry rocks a tour for youth
The British Columbia Ministry of Jobs, Tourism & Innovations has launched a province-wide tour that hopes to inject some fun into selecting a future career.
Peering through the career looking glass can be rather daunting for young adults.
So to shake things up a bit and have some fun educating youth on the different options they have, the British Columbia Ministry of Jobs, Tourism & Innovations decided to launch a "Jobfest: Rock Your Future" tour.
Vancouver-based Cossette West is behind the creative as well as the media placement of radio, print, transit interior and transit king ads supporting the event-based marketing program which began last week. In total, over 50 urban and rural communities in BC will be witness to music entertainment, interactive games, and discussions on opportunities and potential careers in the labour market. Inventa Sales & Promotions handled the execution of the events.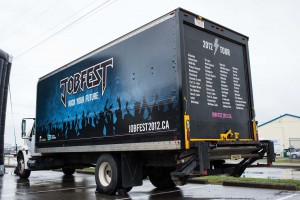 Louis He, brand director, Cossette West, tells MiC that the BC Ministry's mandate is to help people of all demographics to find careers and give them the resources to do so.
Over the years, the Ministry has launched a variety of educational online and mobile tools for different age groups, such as a web game for kindergarten students or an iPhone app for high school students, says He, but it had only ever implemented small-scale ad campaigns to support the tools, nothing like what the experiential Jobfest program is setting out to do.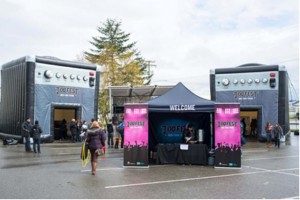 "This is the first time that they decided to bring all the tools together and go around the province with them," he adds, noting that the attendees will be introduced to them while on-site. "In their research, they found that for the group of 15- to 25-year-olds, thinking about their careers and futures is a very daunting thing. So, we just wanted to find a way to give them the resources and really turn it into a process that's not scary and more exploratory."