Rouge FM goes pink for a cause
The Astral radio station has rebranded as Rose FM for this weekend only and is holding a bra fundraiser for the Quebec Breast Cancer Foundation.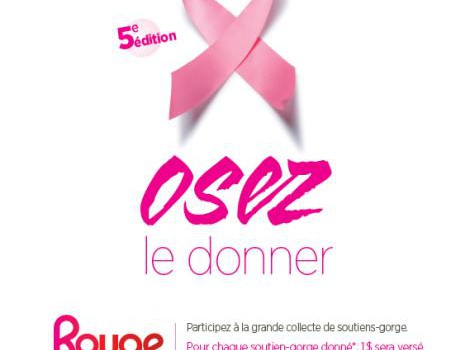 For this weekend only, Rouge FM will be referred to as Rose FM.
The Astral radio station is going all out for the Quebec Breast Cancer Foundation with a name and logo change, as well as a fundraiser that asks women to donate their old bras to be recycled.
Print ads (created and planned in-house) supporting the station's efforts have been placed in female-focused magazines including La Semaine, 7 jours, Clin d'oeil and Elle Québec.
This is the fifth year that Rouge FM has collected undergarments for its "Osez le donner" or "Dare to give" initiative, however this is the first time the brand has gone through a "Rose" facelift and signed on with Quebec arts & crafts retailer DeSerres as its partner, Chloé Boissonnault, senior director, communication and marketing, Astral Radio, tells MiC.
In previous years, the station partnered with Wonderbra to donate $1 to the foundation for every bra sold. DeSerres decided to come on board (as it shares the same target demo as the station – women aged 25 to 54)  and donate 3% of its weekend sales as well as provide consumers with a place to hand in their items, she adds. Before, Rouge FM set up spots in parking lots and at the station, says Boissonnault, adding that sometimes consumers weren't able to make it out for collection times, so this way the stores will provide participants with an alternative destination.