CBC, Rogers Media and Shaw Media partner to launch RTB exchange
Jeff Thibodeau from MediaCom Canada comments on the impact the launch will have on the Canadian online ad market.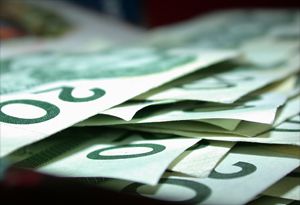 CBC, Rogers Media and Shaw Media have partnered to launch the Canadian Premium Audience Exchange (CPAX), a real-time bidding exchange that provides digital inventory from each of the three media companies.
Launching May 16, the exchange, powered by technology from AppNexus, will provide inventory from 100 English and French domains, with a total reach of more than 15 million Canadians, according to a release.
Each media company will maintain separate sales teams, with a portion of their inventory going directly into CPAX for bidding from private access buyers, and agency partners will have first access to bid on the inventory.
Paul Burns, VP, online experience, Shaw Media tells MiC the exchange has been in the works for about five months, adding that the media co decided to partner for the launch to increase efficiency in the space.
"We initially looked at a go-it-alone strategy, but real-time bidding is all about efficiency, so if everyone is building their own exchange then it starts to lose the efficiency proposition," he says. "We had a conversation with Rogers and the CBC and floated this idea, and we decided this allows this property to have a bit more depth and scale. We are also open to other premium publishers and media companies joining the exchange as well."
Jason Tafler, chief digital officer, Rogers Media, says the launch signals a shift from site buying to audience buying.
"With the RTB world, there are only a few options out there," he says. "So we decided to partner with like-minded companies and be able to do this at a scale where it would be efficient and easy to buy, then it was a good idea to come together."
"You need breadth and size with this type of program and we wanted it to be purely Canadian," says Alan Dark, executive director, CBC Revenue Group. "RTB has been growing in the US, with a lot of chatter in Canada over the past two years. The idea of an exchange was something we had been looking at, and when they approached us, we thought it was a great idea."
Jeff Thibodeau, VP, digital, MediaCom Canada, says the fact that a few major players have partnered to launch CPAX means it will be easier to reach audiences than ever before.
"If it was just Shaw Media inventory, that has less value to me than all of the placements across the three companies with multiple data sources," he says. "I can get more fine-tuned if I am looking for [a consumer] who is interested in news if I can get [a site] from Rogers, Shaw and CBC. I have a higher rate of success of reaching the person I am trying to access. And I am going to be able to do it for cheaper, or with enough scale. Individually they don't have enough scale, but collectively they do."
He adds that though RTB exchanges will make non-premium ads less expensive, there will still be space in the online world for tailored campaigns.
"The price of online media was going to change whether this launch happened or not," he says. "RTB is going to lower the price of non-premium placements. It is going to make it available more broadly. The premium stuff isn't going away, if we want sponsorships or homepages, that stuff is still going to happen. It hasn't gone away in markets where this is more mature and I don't anticipate it happening here either."