TV subscriptions grow despite increasing popularity of Netflix
Canadian TV subscriptions were up 10% in 2011, perhaps calling into question claims that the rise of Netflix means the death of cable service providers.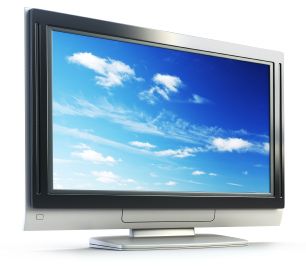 Despite unrest that Netflix's growing presence in the Canadian market is bad for business, it seems Canadians are still interested in tuning into traditional cable and satellite services.
Recent findings from Boon Dog's Canadian Digital TV Market Monitor research series shows that TV subscriptions were up 10% in 2011, bringing the total number of Canadian subscribers well above the 10 million mark.
Cable subscriptions continue to dominate 62% of the market, but Boon Dog predicts that IPTV's share will nearly double to 17% by 2014.
This is the second year in a row that subscriptions have increased by 10%. This seems to fly in the face of those who have been crying that the presence of the unregulated Netflix will sound the death knell for cable service providers.
But the Netflix subscriber base is also growing.
Last year, it signed up 322,000 Canadian customers to its on-demand internet streaming service, boosting its total to about 1.2 million subscribers.
The backlash against Netflix began in 2010 and continued last April, when broadcasters and distributors united to urge the CRTC to regulate the US video streaming giant and compel it to subsidize Canadian indie production.
The action was prompted by what the industry saw as Netflix's shift from online content distributor to content producer, with the acquisition of 26 eps of the political thriller House of Cards.
Yet the CRTC has remained resolute in its unwillingness to regulate Netflix, stating as recently as April of this year that the video streaming company has yet to have an impact sufficient to warrant a look into its practices.
Still, some cable service providers see little reason to be concerned, saying they're prepared to deal with a rapidly changing industry.
"TV is still at the heart of convergence," said TVA Group CEO Pierre Dion at TV Day last month, echoing the sentiments of a panel comprised of a who's who of cable service providers that TV is alive and well, and that providers need only create good content and find an effective multi-platform approach to ensure their future success.
"I think multi-platform is critical. I do believe that the more that people experience it on different platforms, it leads to television. So the multiple platform devices on which people are consuming media are actually enhancing the television experience," fellow panelist and Rogers Media president Keith Pelley added.
From Playback Daily