Rogers Wireless continues to buy big: Media Monitors, April 23 to 29, 2012
The telco topped the chart in Toronto, while Ford Dealer Association made a move to the top spot in Montreal.
Rogers Wireless claimed the top radio spot in Toronto for the fourth consecutive week, according to the latest report from Media Monitors for the week of April 23 to 29.
Honda Dealer Association continued to make the second largest purchase in the market, with RBC having moved one place up to #3 on the chart.
Pizza Pizza made a notable move from the previous week's #76 spot to #5.
In Montreal, Ford Dealer Association shifted up to #1 from the its previous #10 spot, and RBC remained in second place. TSN made a big move from #37 to #3.
McDonald's and Porter Airlines both made noteworthy jumps, with the QSR having shifted from #22 to #8 and the airline having moved from #21 to #9.
Toronto:
By brand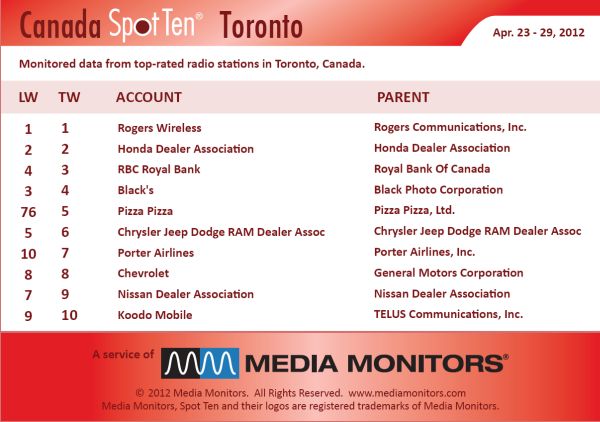 By category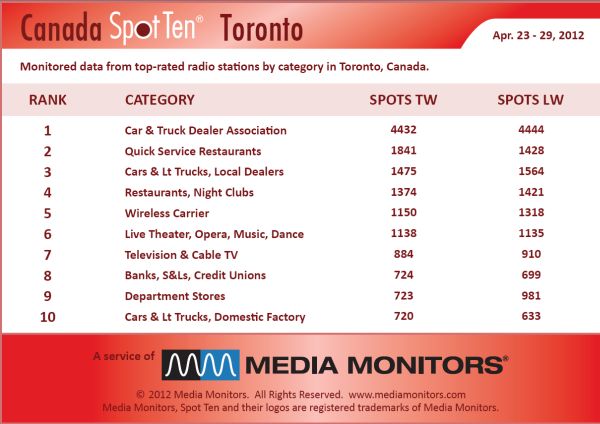 Montreal:
By brand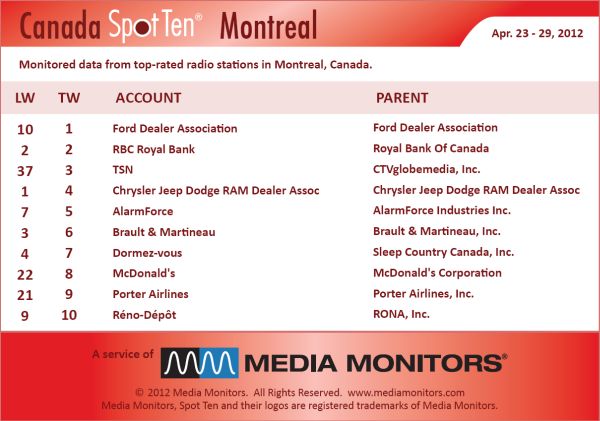 By category