Media weigh-in: Shoppable videos
MiC asks Shane Cameron from OMD and Will Oatley from Carat to explore the benefits and drawbacks of integrated e-commerce videos.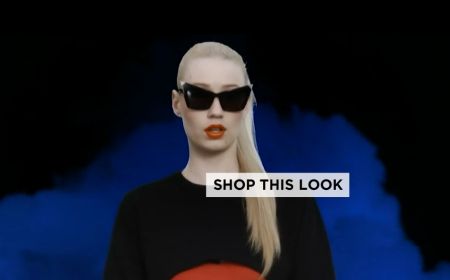 Canadian online fashion retailer Ssence, recently created its own click-to-buy video with the help of wireWAX, a year-old company based out of the UK that provides a tool to create motion-tracking, taggable videos.
The integrated video technology, also known as shoppable videos is able to create a new dimension to online shopping, where footage can be layered with tags that, when clicked, pause the video and serve up real-time information about a product and allow the viewer to purchase direct-from-video.
Dan Garraway, co-founder, wireWAX, describes the technology as a "shopping basket in a video" that's particularly shareable because of its novelty. Using the Ssense video as an example, he says that it has been embedded in over 2,500 blogs and news sites since its launch in early April. "It [creates] a link to the rest of the web. The videos can live on blogs and essentially bring in direct revenue and it also gives brands valuable metrics, as they can see what products [consumers] are interested in," he adds.
He adds that a majority of the brands using the tool are in the fashion category, with the company having made "click-to-buy" videos for clothing brands such as Nike, Tommy Hilfiger and Rip Curl.
"We are seeing a lot of this from fashion brands because they're investing a lot of money into creating content already," he says. "And to stand out in the crowd, they're looking for something that consumers can interact with and engage with."
Shane Cameron, managing director, digital and emerging media, OMD, explains that e-commerce sites that feature video content often see an increase in conversion rates compared to pages without video and that he believes using taggable technology to create videos that are "more tactile and information-based" is a smart move.
"Disciplined and creative marketers will be putting out video-commerce content more than ever. Shoppers gain a significant amount of improvement in the online shopping experience…and when that happens, typically sales and other key metrics follow," he adds.
Target is another example of a brand that recently tried its hand at creating data-layered content. For the launch of its collaboration with Italian design house Missoni late last year, the brand enlisted Minneapolis-based Olson to develop a 1960-styled video that featured Missoni family members wearing Missoni products with the option to purchase what they saw on the screen without having to leave the video stream.
Dennis Ryan, CCO, Olson says that brands must keep in mind that the layer of data needs to add to the content and not distract. "You don't want to give up film's ability to emotionally connect. At the same point you want to make sure that, if [the viewer] wants, they have another step to explore more of the rich content," he says.
"Like any other medium, it's only as good as the content. Ultimately in every innovation, they're interesting for a while, but in the end, either your content is compelling or its not," he says of the pitfalls of brands merely falling back on the novelty, adding that a challenge exists in creating a "shoppable voice" that's in keeping with the broader story being told. He asks "if we're telling a comical story, can we bring some of that wit to the product description so the viewer doesn't step out of the experience?"
Using the technology with existing TV spots is a nice addition, but not necessarily revolutionary considering that online ad units already have clickable options, says Will Oatley, digital director, Carat. Although it does help to build a case for online spending as advertisers can put video viewing and sales in close proximity, something that hasn't been done with TV before, he says.
"As a general ad, the [tool] is okay, it's great that we can interact with it, but ultimately every ad is trying to drive to purchase," adds Oatley. "I think when you start looking at branded content and product placement, that's when it becomes interesting. When we can actually [tag products] in a TV series, where people can click through, that's when it becomes interesting from an advertiser's perspective."