HuffPost Canada moves west
AOL Canada will launch HuffPost British Columbia and HuffPost Alberta later this year.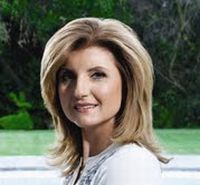 AOL Canada has announced Huffington Post Canada is expanding its northern reach with the launch of HuffPost British Columbia and HuffPost Alberta.
The sites, which are scheduled to launch this fall, mark the third and fourth URLs for Huffington Post Canada. AOL Canada launched Huffington Post Canada last May, and expanded with Le Huffington Post Quebec launching in February.
"More than one third of all Canadian traffic to Huffington Post sites is from Western Canada, so regional expansion is a natural progression," said Graham Moysey, general manager, AOL Canada in a release.
According to comScore, there were 2.8 million unique Canadian visitors to Huffington Post sites in March 2012.