KitchenAid gets a "Taste of Tuesdays" on Food Network
MediaCom Canada worked with Shaw Media to produce a branded programming block that has a pro chef showing viewers how to use the brand's appliances.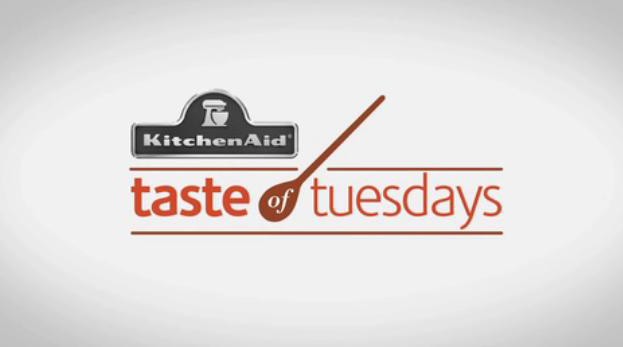 For the first time in its history, Food Network has collaborated with a brand to sponsor an evening of prime-time programming.
The Shaw Media-owned channel is going big in branding KitchenAid every Tuesday evening, airing a series of billboards, bumpers, animated bugs and 30-second promo spots with chef Lynn Crawford (from Food Network's Pitchin' In) illustrating how she uses the products in her cuisine routine. From TV to online, the Food Network will also have pre-roll and big box ad units on its site.
Elements of the "Taste of Tuesdays" branded block was developed in part by MediaCom Canada and the internal marketing team at Shaw Media, with agency Red Lion having created additional KitchenAid brand spots which will run during the evening line-up of cooking shows.
Anthony Hello, director of content, MediaCom Canada tells MiC that this collaboration is the deepest the brand has gone with the network in previous years and that when choosing a programming block that would sit well with KitchenAid's objectives, the brand decided to attach itself to "shows specifically around the preparation and sharing of food, versus the more competitive or highly charged food competition shows."
KitchenAid wants to build awareness and understanding of its major and small appliances, says Hello, adding that the evening sponsorship is meant to create a connection with the recipes shown in the network block and the use of the brand's products to prepare meals.
Ann-Marie Spurr, director, marketing ventures, Shaw Media says that the core objective for Food Network is to lift and amplify its Tuesday night offerings targeted at women age 25 to 54.