Burger King savours the taste
The QSR is introducing the new Whopper sandwich with amusing TV creative, supported by radio spots in English Canada and online ads in Quebec.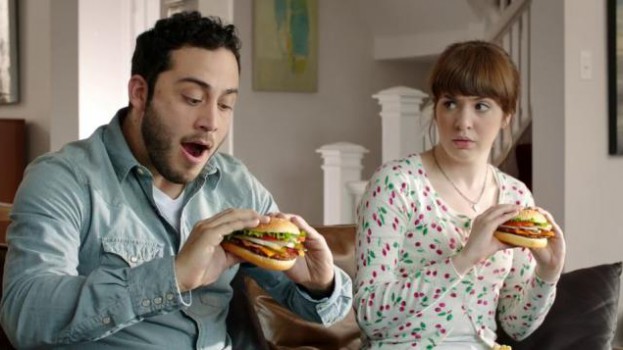 Catering to stereotypically Canadian taste buds, Burger King has launched a new Whopper, sandwiched with Maple BBQ, Canadian cheddar and smoked bacon. It will be promoted with a campaign including TV, radio and online ads in English and French Canada, with media by Initiative and creative by Taxi 2.
Audrey Sylvestre, media director, Initiative tells MiC that in order to reach the QSR's "super fan" audience of males age 18 to 49, the agency worked with RDS in Quebec to place opening and closing billboards as well as 30-second spots during its sports show, 5 a 7. Additional spots will air on SRC, Canal D and Z Télé.
In English Canada, the spots will air on conventional (Global and CTV) and specialty channels, as well as on radio stations in the Maritimes and Ontario, she says, adding that the decision to include radio was made to increase reach in the larger market. Only the Quebec market will see ads placed on sport, gaming and film websites in effort to target a male audience.
In a showcase of how one can savour the taste of the new sandwich, the TV spot features a couple about to dig in when the male counterpart stops to show his companion how best to eat the Whopper. The slow motion performance turns her off, as she makes an awkward exit to dine elsewhere.