App-etite: Beck calls for an app
The taxi co has launched an app for Toronto commuters to order cabs from their mobile devices, along with TV spots that tout its new offering.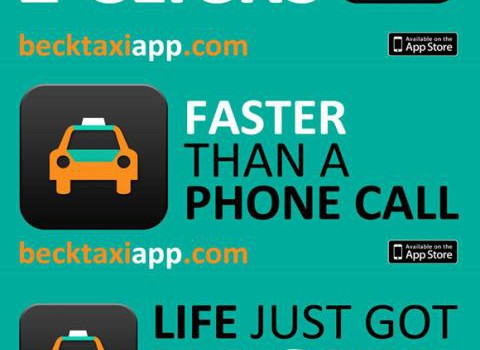 Before you extend your arm mid-air to hail a cab, there's an app for that now.
Beck recently joined the mobile crowd and launched an app that allows users to order a cab at the touch of a smartphone. The application, developed by agency and production co GearShift, can be downloaded for free on the iPhone and uses GPS technology to bring up a listing of surrounding locations so the commuter can choose where they want to be picked up and at precisely what time.
GearShift has created and placed promotional 30-second and 60-second spots on Citytv and OMNI, Kristine Hubbard, general manager, Beck Taxi, tells MiC. Beck taxis are also being put to good use for the launch, with decals announcing the new app placed on the side doors of the cabs, she adds.
While no brands are advertising on the app as yet, Shayna Haddon, creative producer, GearShift, tells MiC that Beck is open to having brands come on board to offer relevant content to users. Perhaps a brand like Starbucks offering half-priced lattes that day, she gives as an example, adding that advertising would have to be Toronto-centric and align with user interests.
Hubbard says Beck's main aim is to make commuting more convenient, at no extra cost.
She adds that the app was created for city-dwellers to get around but can also be used by tourists as a map. When in an unknown area, the user can open up it up and the refreshed listing of nearby businesses and residential areas can be used to help them find their bearings, she says.