Upfronts 2012: Bailey Wilson recaps the week
UM's manager of broadcast investments runs down the sales pitches and new shows from the US networks.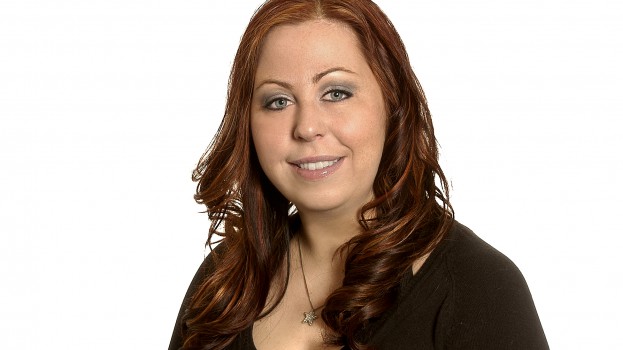 Bailey Wilson is a manager of broadcast investments at UM Canada. She has been taking in  the network's new offerings in New York City this week, and graciously gave MiC her one post recap.
The whirlwind of a week spent in New York for the US TV upfronts have come to a close, and as I head back to Toronto I've had time to sit down and highlight some of the highs (and lows) from the past week.
First up Monday was NBC. They spent a bit of time talking about how NBC grew more than any network for "upscale viewers" last year and claim to have the top 10/20 shows for "affluent  viewers," whatever way you need to spin it to claim your share of the Top 20.
Every station claimed to be number one in some way or another and also addressed the multi-screen landscape we are living in. I was very excited when I heard Chairman Ted Harbet speak to multi-platform viewing and noted if we are going to purchase multi-screen we need to be able to measure it, that advertisers want those answers and deserve them and can't wait for Nielsen to catch up.
After that was a hilarious sizzle reel starring Tina Fey and Jimmy Fallon which mocked the success of The Voice and Smash and showed clips of NBC shows if they were all turned into musicals. Being a musical fan myself I wouldn't complain and loved the Smash performance that came next and led into The Voice judges turning their chairs around for Katharine McPhee and co-star Megan Hilty.
Jennifer Salke, president of NBC entertainment, came out next to walk us through the new fall schedule.  Not without first reminding us that NBC, even when removing the Super Bowl from the equation, was up 14% against A18-34 year over year, largely thanks to The Voice which will be back in both the fall and spring of next year with a slightly adjusted format.
The goal of the network was to "attack Tuesday and Wednesday nights." I don't think their schedule achieved that, but they did have a few pilots that have promise.
My favorite show of the whole week was NBC's The New Normal from Glee creator Ryan Murphy, set to air Tuesday night at 9:30 p.m. It's about a single mom who moves to California with her young daughter and becomes a surrogate (to fund her dream of becoming a lawyer) to a gay couple played by Justin Bartha (The Hangover) and Andrew Rannells. The clip was hilarious and Ellen Barkin plays a closed-minded grandmother. The show is quick and fresh and so witty it worries me that it will be a hit in Canada and may not resonate as much with the US audiences…fingers crossed.
Revolution, airing Mondays at 10p.m. on NBC, seems to be the show with the most "buzz" this fall. Revolution, set in a world 15 years after losing all power, is intriguing and hopefully not foreshadowing where the Earth is headed. The pilot clip looked more like a movie trailer and reminded me of The Event, so it may be headed for the same fate, enough interest to last one season but that's it.
I predict cancellations for Animal Practice, mid-season Anne Heche show Save Me and Guys with Kids, which looked like a flash back to Man Up from last year, although Guys is produced by Jimmy Fallon, which does give it a bit more cred.
Chicago Fire was okay, the lead firefighter who was shirtless most of the clip will definitely cause female viewers to sample the pilot episode, but the success will depend on how well written it is (and if he can manage to keep his shirt off all season).
Nothing mid-season impressed me and although NBC claimed to have found new "it boy" Josh Gad in 1600 Penn the clip seemed obnoxious, think Jack Black and Jonah Hill's love child every week. I think it might get old quick.
Fox was up next, and as expected the presentation was young, fresh and quick! A lot of talk about how young they are, how much they love Zooey Deschanel (who doesn't) and fluidity, connecting content to social media  for customized solutions in what they called "The Bridge."
Their biggest announcement was the addition of Britney Spears and Demi Lovato as judges on The X Factor which should help increase tuning.  Both their new comedies, Ben & Kate, a cute sitcom about a bond between siblings and The Mindy Project starring Mindy Kalling (The Office) looked good and should stick around.
Mid-season Monday at 9 p.m. will be home to Kevin Bacon thriller The Following, about an FBI agent dealing with a network of serial killers, which looked interesting.
ABC was Tuesday afternoon at Lincoln Centre joking that their bachelors may not stay engaged but their viewers do. Jimmy Kimmel as always was the highlight of the upfront, making fun of media buyers for handing over billions of dollars for shows that will most likely be cancelled. ABC ordered the most pilots of any network but nothing stood out much to me.
Revenge will have success in taking the empty Desperate Housewives slot on Sunday nights, and at 10 p.m. comes 666 Park Avenue, although it's not my thing it should do well considering its lead in. I can't even address the clip we saw from The Neighbours – Google it and you will understand what I mean.
Nashville also did not resonate with me at all and although it may do okay in the US, I will be surprised if it works in Canada. The Last Resort (starring my boyfriend Scott Speedman) should do well on Thursdays as a lead-in to Grey's, it definitely had a Lost vibe to it.
Mid-season I loved Mistresses, a remake of the UK show of the same name and from producers of Gossip Girl, starring Alyssa Milano and a female cast in a drama about the ups and downs of life. It's rumoured to not premiere until next May and air over summer 2013. One of my other favourites was  How To Live With Your Parents For The Rest of Your Life (in desperate need of an abbreviation), which stars Brad Garrett and Elizabeth Perkins as odd ball parents who have their grown daughter and her baby move back in with them.
CBS has the art of the upfront down, from the very beginning to the very end we were entertained and they got their messages across in a smart, funny and efficient way.  It opened with the 2 Broke Girls attempting to "sell" their cupcakes to the ad execs and ended up with president of sales Jo Ann Ross on stage in a 2BG diner uniform telling the girls "I'll show you how to get money from this crowd." It was hilarious.
Other highlights included a performance by LL Cool J and an opera singer, CBS president Les Moonves saying he originally wanted to skip the whole upfront presentation and head straight for cocktails and a video of the CBS upfront in one minute. CBS had only four new shows the only one of which I liked was the Sherlock Holmes adaptation Elementary starring Lucy Liu, Johnny Lee Miller and Aidan Quinn. Johnny Lee Miller was charismatic as a recovering addict who helps law enforcement solve crimes with the help of his surgeon-turned-sober life coach Lucy Lui.  It has a good home on Thursdays at 10 p.m. and a strong lead-in with Person of Interest at 9 p.m.
After CBS we were bused over to a tent at Lincoln Centre where most of the talent was available for photo opps, including a Blue Bloods cast minus my fave Donnie Wahlberg. I couldn't write this without an obligatory shout out to Blue Bloods coming back for a 3rd season!
The last upfront of the week was CW at New York City Centre on Thursday morning. It started with a performance by Flo Rida which led into a quick but awesome presentation that proved the CW knows how to connect with 18- to 34-year-olds.
I enjoyed all the new programs the CW put forward this year and hope to see some of them living on teen specialty stations in Canada come this fall.
The Carrie Diaries (a prequel to Sex and the City following Carrie Bradshaw before she was THE Carrie Bradshaw) will premiere in the Gossip Girl slot after GG ends it's run with this being its final season…no more Chuck Bass…tear.
New show Arrow, based on a DC Comic book is about a wealthy family's son who disappears for five years and when he returns he has been changed by what happened to him while away and becomes somewhat of a "superhero" vigilante against evil, sometimes even caused by his own family. The other show that really caught my attention was called Cult. I've never seen anything like it on television and it was really creepy, it's about a young TV show assistant who teams with a blogger to investigate copycat crimes committed by the show's rabid fans.
That wraps up the good, the bad and the unmentionable of the NYC upfronts. Now back to Toronto to see if my predictions for what Canadian broadcasters will pick up come true and another week of  schedule reveals!