Spotted! Raising the Roof builds a Street House
In conjunction with Toronto's Doors Open event, the charity organization built a life-size cardboard house to raise awareness about homelessness.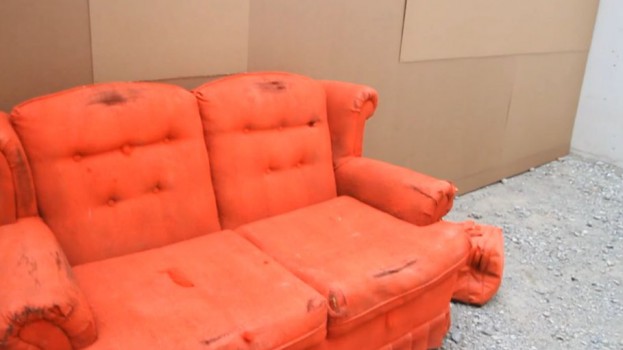 Over the past weekend, tucked in between the buildings that make up the concrete jungle of Toronto, laid a modest home made solely of cardboard.
The Street House was erected by Leo Burnett for charity organization Raising the Roof to get people thinking about homelessness in the city.
Judy John, CEO and CCO, Leo Burnett, tells MiC that the agency chose to build the house during the city's Doors Open event, where historic buildings open their doors for free public viewings, as it would be an opportune time to bring light to the issue.
"We thought it was a great opportunity to build a Street House as people are going in and looking at all of these beautiful homes and beautiful buildings in Toronto," she says. "We wanted to show them what living on the streets look like."
Maureen Gallagher, director of partnership development, Raising the Roof, says that the issue is often below the radar for people, adding that the Street House is about "breaking down some of the myths and misconceptions to help people to really understand who is homeless and why they are homeless, and then be ready to take the next step."