Autotrader.ca analyzes car personalities
The brand is playing in the social space with a Facebook app that calculates what type of vehicle best fits a user's personality.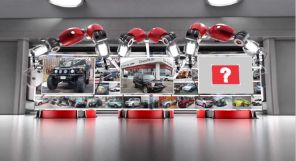 If you can't decide what car suits your personality best, no bother, Autotrader.ca has a Facebook app to evaluate that for you.
The Trader Corporation-owned site's autoLYZER pulls information, such as personal interests, from the user's Facebook account and creates an individual imprint that is then used to craft a custom listing of cars that reflect their personality.
"Primarily, [the app] is to engage with consumers in a new way," Ian MacDonald, director of marketing, Trader Corporation, tells MiC of the brand's reasons behind the launch, adding that the aim is to amplify the brand's presence in a cost-effective way.
He adds that the brand is most reliant on social media to get the word out, with Autotrader.ca working with OMD and Radar DDB to place Facebook ads that promote the app (created by Tribal DDB and Superfab).
McDonald hopes that users will feel compelled to share their results on social media, adding that the brand is targeting consumers who are "frequent content sharers and keen on social media."
Because there is a high turnover of buyers and sellers on the site, the listings can often change and provide new car personalities, which McDonald believes will keep it fresh for the user and further communicate the brand's positioning of "The Most Cars in One Place."
"A lot of the time people don't always know which make or model is right for them," he adds. "This can help, even if it is just to suggest three examples of cars, just to start them on that journey and give them a helping hand and then they can go ahead and search different prices on Autotrader.ca."