Cannes Lions gets record entries for 2012
Canada has 1,050 entries in the running for the festival, an increase of 252 from last year.
The Cannes Lions 59th International Festival of Creativity has received a record 34,301 entries, the most ever for the event and an increase of 10% over last year's numbers. There are also two new categories this year, with Mobile Lions and Branded Content and Entertainment Lions both up for grabs.
Canada has 1,050 entries in the running this year, an increase over the 798 entered last year. Media has 90 entries from Canada this year, versus 59 last year. The category with the most Canadian entries this year is Film, with 172 versus 154 last year. Press took a notable drop, with only 66 entries conpared to last year's 112. Here is how the other categories break down by number of entries from Canadian agencies: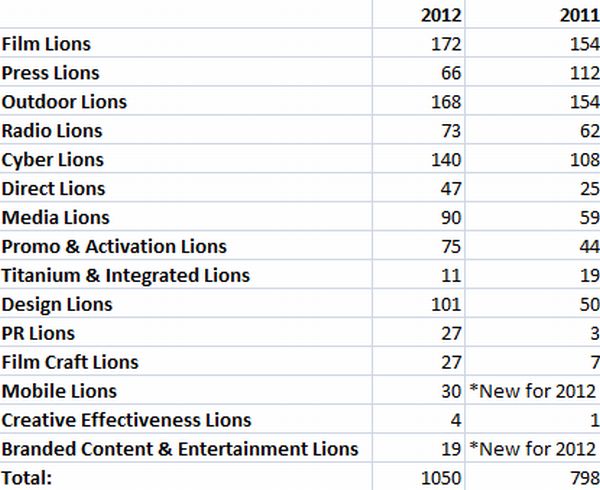 Watch for Cannes news on Instagram and Twitter, and contribute to coverage by posting photos and comments with the hashtag #strategyatcannes.