Nissan adds digital life to Postmedia dailies
An augmented reality print execution for the auto brand was placed in newspapers today, alongside editorial content about the technology.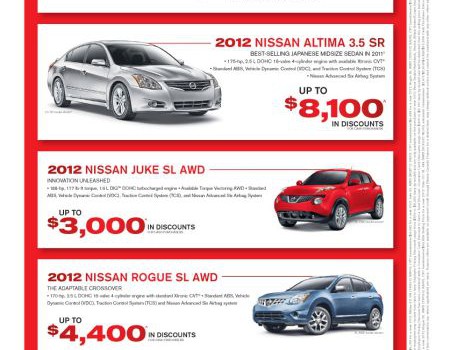 The challenge of getting people to interact with tech in ads – such as Nissan's augmented reality (AR) print placement in Postmedia newspapers today – is that some consumers don't know exactly how to use it.
Yuri Machado, VP, integrated advertising, Postmedia Network, recognizes this and tells MiC that the AR Nissan ad for the "Employee Pricing" campaign will complement articles in dailies that look at innovation, such as AR technology, and educate consumers on the value of interacting with the content.
When readers scan the auto brand's creative – which was planned by OMD and produced by TBWA\Toronto with AR technology provided by Layar – they are automatically shown a branded video as well as a link to find out more about Nissan's discounted prices on its website.
This is the first time that Layar has worked with a Canadian company to use its tech, and Machado hopes that this will be the first of many print-to-mobile experiences for Postmedia going forward.
"Media these days is at the forefront of innovation and change," he adds. "I think Nissan is grasping that and really taking advantage of the different ways that they can interact with our audiences and they want to be one of the first brands to do these types of things."
The Nissan "Employee Pricing" campaign first began in early May and will continue until early July. The brand is offering consumers the chance to purchase its vehicles for the same price that a Nissan employee would pay.
The campaign has seen commercials on specialty and conventional channels across Canada, full page print ads in major, daily and community newspapers, radio spots, creative on websites specializing in automotive, as well as digital out-of-home ads in the GTA.
Judy Wheeler, director of marketing, Nissan, explains that the brand is looking at a core target audience of men and women 30-plus that earn an average household income of about $90,000. Wheeler notes that the decision to create a campaign that utilizes a broad range of mediums was made in order to "provide the consumer with a richer, more robust communication than any one medium could do on its own."