Women are an untapped demo in hockey: study
The report shows that a high percentage of viewers are female and prefer to watch on the CBC as opposed to a larger male audience watching on TSN.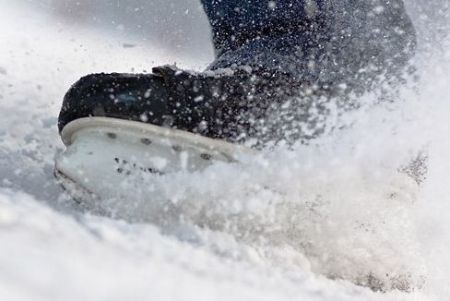 Female-focused brands may want to give hockey a second look when booking their ad space, according to the latest study by Northstar Research Partners.
The research found women are an untapped advertising demographic, stating that 82% of female viewers are likely to follow hockey on a regular basis and are able to recall advertisers just as well as men during a game.
Despite the belief that sport draws a predominantly male audience, findings show that 32% of women use hockey to connect with friends, while 75% watch it as a family activity. Women are often drawn to hockey because they grew up with the sport (72% of avid female fans and 55% of general population fans) and because their own children now play organized hockey (40% avid and 26% general).
As to where they are watching, the women tend to prefer CBC (37%) whereas TSN is the dominant channel for 53% of men. More than half of female respondents (55%) listed the Stanley Cup Playoffs as their favourite televised event, with 63% of men responding that way.
Looking specifically at the NHL audience, 41% of them are men between the age of 40 and 55. While young males age 18 to 29 are the most difficult to engage (with the study stating the recall of sponsors and brands is lowest among the group because of distractions from friends), they are most inclined to interact using digital channels with 56% of the younger male audience choosing to visit NHL.com versus 31% of the older male audience. A similar pattern is shown in social media, with 39% of the former group visiting the NHL Facebook page versus 19% of the latter. However, men over 40 are more likely to recall advertising and are best targeted with in-game advertising with only 10% of them say that they engage in social media.
With regards to brands – Tim Hortons, Molson, Canadian Tire and Scotiabank are stated as having the strongest connection to hockey, according to the study.