CRTC at Banff 2012: Netflix Canada a problem? It's the solution
The streaming service encourages more viewing, not cord cutting, according to regional CRTC commissioner Peter Menzies.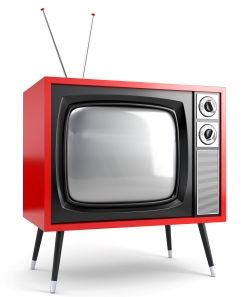 Netflix Canada: the CRTC's newest best-friend?
Apparently, after Peter Menzies, regional commissioner at the TV regulator for Alberta and the Northwest Territories, told the Banff World Media Festival on Monday that over-the-top services like the U.S. video streaming giant, far from causing Canadians to cut their cable cord, encourages Canadian content viewing worldwide.
Menzies told festival delegates that CRTC monitoring indicated that OTT services "seem to be complementary to the existing system. They don't appear to have led Canadians to cancel or cut back on cable and satellite subscriptions."
But the CRTC commissioner went further adding: "OTT is an exciting new way to reach out to people. Let's not think of it as a threat to Canadian content. Let's think of it as an opportunity for Canadian content, an opportunity to export and promote it around the world."
In an optimistic stance on Netflix Canada that contrasts with past statements by domestic broadcasters and cable giants to bring OTT services to heel, Menzies argued Canadian producers have the programming and expertise to export their product to the world.
"Let's take advantage of these great new digital media to promote and export our Canadian content to the world. Let's develop innovative new content and products, find ways to monetize them, and get them out to worldwide audiences," he told the festival.
From Playback Daily