Pizza Hut tantalizes with a new offering
The Yum Restaurants pizza chain promotes its new Signature Singles dish with a TV buy from MediaCom.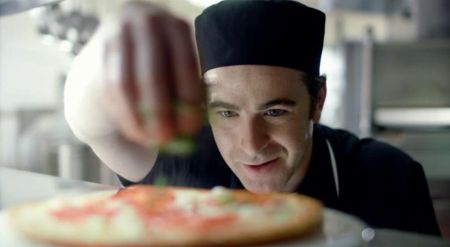 Pizza Hut has recently launched a TV and digital campaign for its new Signature Singles pizzas, targeting families and young adults between the ages of 18 and 49.
The new Signature Singles are personal sized pies with gourmet toppings, available at dine-in locations until July 22.
Media planning and purchasing for the launch campaign was handled by MediaCom, with TV creative by Grip Limited.
The QSR is promoting its new dish with ad palcements on specialty channels such as TSN, History, Discovery, YTV and HGTV as well as on conventional stations including CTV, Global and Citytv, Marissa Robinson, account planning supervisor, MediaCom, tells MiC.
Pizza Hut is looking to appeal to a broad set of consumers by communicating its diverse offerings and unique tastes, says Beverley D'Cruz, marketing director, Pizza Hut of the creative, which features close-ups of fresh ingredients such as garlic shrimp with white sauce.
"Our pizzas generally tend to be shareable pizzas [but] people don't necessarily agree on the toppings," says D'Cruz, adding that the small-portion pizzas were created so that each consumer could indulge in their own choice of ingredients.