Leo Burnett wins a Bronze Lion at Cannes in Media
Blast Radius also in nabbed a Bronze Lions, while Cundari took home two Golds.
By Megan Haynes and Val Maloney
Leo Burnett in Toronto has nabbed a Bronze Lion in Media for its Ikea "Moving Day" campaign with media by Jungle Media, which used the insight that Quebecers' leases come up on the same day to place Ikea branded moving boxes around Montreal, encouraging consumers to visit its stores to purchase products for their new homes. The project was one of eight shortlisted for Canada in Media.
Media jury member and ZenithOptimedia Canada president Sunni Boot says the entire jury was fascinated by the fact that all people in Quebec typically move on the same day.
"I thought it was a brilliant insight that really zeroes in on it," she says. "Jungle Media really did everything well, the media was well used."
The Grand Prix for Media went to Manning Gottlieb OMD for its "Google Voice Search" work for Google in the UK, which used Google Maps to locate every OOH posting location in the city, as well as the popular attractions around it, and create 150 different pieces of creative detailing interesting locations nearby spelled out phonetically to promote Google Voice Search.
Boot says she loved the campaign because it used the client, Google, as the media itself by utilizing Google Maps to create the billboards.
Though Boot loved the winning entry, she says there was some discussion amongst jurors about whether it might be time to allow not-for-profits to be eligible for Grand Prix wins.
"Even if it is pro bono, I am working with our media partners to get the right data, to get the right site," she says. "So I think those types of projects should be included next year. I think if we had our druthers then something from the not-for-profit side might have won."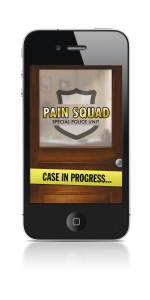 Cundari has picked up two Gold Lions in Mobile for its SickKids Pain Squad app. In an effort to help sick children document their pain in a daily diary, the Toronto-based shop created an app that turns the kids into superheroes, rewarding them for entering data.
Shortlisted four times, the app won in the mobile application: charities, not-for-profit and public information category, and in the craft: best user experience category.
Blast Radius also won a Bronze Lion for Jordan's (a division of Nike)  "Choose your flight" app in the craft: interface and navigation category. This is the first year for Mobile at Cannes, and the category saw more than 960 entries, including 30 from Canada.
The Grand Prix winner was Google's "Hilltop re-imagined for Coca-Cola," by Grow Interactive (Norway) and Johannes Leonardo (New York). The campaign, which featured Coca-Cola's classic commercial "Hilltop" where the cast sings about how they want to teach the world to sing, and buy it a Coke. The campaign for Google allowed users to physically send the soft drink to people around the world via their Android phone.
Of the campaign, jury president Tom Eslinger, digital CD, Saatchi & Saatchi Global, says, "This kind of campaign is going to open up people's eyes all over the world about the possibilities of [mobile]."
Canada also picked up a Bronze Lion in Outdoor, going to Leo Burnett Toronto for its work with Raising the Roof. The prize came from 13 shortlisted projects for Canada in the category.
The other Grand Prix announced, the Creative Effectiveness Awards, of which Canada was shut out, went to Axe "Excite," by BBH London.
This story has been updated to reflect a correction. Media in Canada received incorrect information that Jungle Media had won a Bronze Lion in Media, when it was Leo Burnett. Jungle Media handled the media buy on the campaign and had also been shortlisted in another category under Media. MiC regrets the error.