New TV audience measurements needed: report
The report released by the Canada Media Fund notes that audience census agencies must learn to measure traffic generated by multiple content platforms.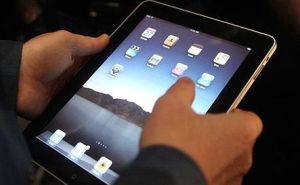 A newly released report presents a picture of the state of connected television and TV consumption in Canada's increasingly convergent and vertically integrated landscape.
According to the report prepared by Montreal-based consultancy Evolumedia Group and released by the Canada Media Fund during last week's Banff World Media Festival, the advent of connected TV will require new pricing models, content formatting, new audience retention strategies and proprietary strategies for TV manufacturers and over-the-air (OTA) broadcasters to remain competitive.
Connected TV was defined as the blending of free and paid content offered by OTA TV broadcasters, websites, videogame publishers and apps, with increased customized and personalized content across tablets, smartphones and social networks.
The report pointed to a need for new TV audience measurement tools in response to the growing trend of cross-platform consumption. This meant broadcasters and audience census agencies, like Nielsen and BBM Canada, must learn to measure traffic generated by multiple content platforms through various broadcasting channels (web, TV and mobile).
It noted that efforts are underway in the US to develop new measurement tools there, where within a few years a single consumer could be using up to six connected devices to view content. To that end, 24 industry partners, including companies like Discovery, CBS and Viacom, have joined a body called The Coalition for Innovative Media Measurement (CIMM).
Meanwhile, Evolumedia Group also suggests that the structure of the user interface of connected TV is a major issue in generating and growing ad revenues.
The report states that Canada has an advantage in being able to broadcast US programming via agreements with Canadian cable companies, and that while over-the-top services, save for Netflix and Google TV, are still exclusive to US customers, Canadian cable companies and telecoms are the major players to offer connected service offerings here.
The ABCs of Connected TV also highlighted the most popular trends in current connected service offerings, including the concept of TV Everywhere (TVE) – a system dedicated to multi-screen compatibility and content sharing between all screen-based devices.
According to the report, paid VOD streaming, for example via Netflix, is displacing consumption of free services. In Canada, Netflix accounts for 13.5% of active bandwidth in peak periods, the report said.
From Playback Daily