Pizza Pizza serves up andPOP
Screens in the QSR's stores will now stream the distributor's programming along with advertising from its sponsors.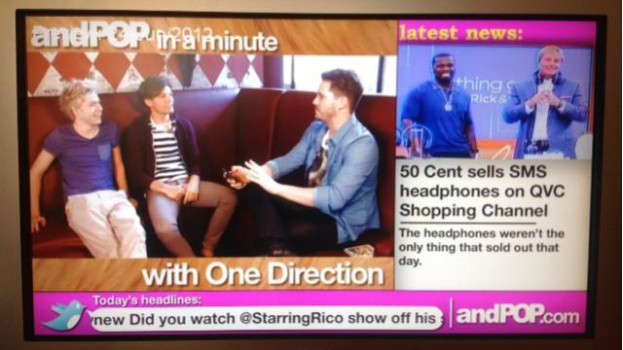 Would you like a side of pop culture with your pizza?
Now that andPOP has partnered with in-store television network PPTV, the online and radio content creator, which features music and entertainment news, will be able to provide just that in over 200 Pizza Pizza stores across the GTA.
The agreement brings in an additional 1.2 million monthly viewers for the company. It currently reaches over 2.2 million viewers across the continent through its website as well as syndicated partnerships with AUX TV, Rogers On Demand, XM Radio and YouTube.
Pizza Pizza stores are frequented by teenagers and university students, Robert Ostfield, CEO, andPOP, tells MiC, adding that the QSR's demographic fits well with that of the content distributor's audience of  14- and 19-year-olds.
Not only will the placement in Pizza Pizza stores allow for the company to locate its target audience, says Ostfield, but also introduce itself to new and different audiences that might be interested in the type of content it offers. He also notes that the sometimes long waiting times for customers gives andPOP a decent amount of in-store presence.
Advertisers who promote either by placing online banner ads, commercials or branded integration in and around andPOP content will therefore have their advertising streamed on the PPTV screens, says Ostfield, adding that opportunities to do so are available.