Fall TV: Net-working
How TV's big network brands, including Rogers, Shaw and Bell, are connecting with today's consumers.
Chatting about Mad Men over lunch recently – or, as the TV biz likes to call it, the "water cooler" – a friend of mine said something that struck me as funny.
"I have to be careful about how many shows I like," she said, when I asked what other shows had caught her eye this spring.
Previously, we'd enthusiastically parsed The Walking Dead and she'd more recently tried her hand at recruiting me into the Downton Abbey cult. But since she gets most of her specialty cable programming via iTunes seasons passes, she restricts her fandom to the shows she feels truly deliver on her hard-earned dollars.
In one sense, her statement is a flattering commentary on the state of TV – there are too many shows to like right now! But more relevant to our topic at hand, it's also an interesting insight into the mind of today's consumer. Why go to the all-you-can-eat cable buffet when you can be the director of programming at Me TV?
It's a question that's been top of mind for TV and media agency execs, producers, programmers, digital directors and national marketers since digital became "a thing." But in the past two years, it's gained more relevance as the variety of viewing options has proliferated.
While major TV networks used to be the only place you could watch your favourite shows, they're now but one (albeit very big) piece of the media pie.
So the question is: how are broadcasters to prove to viewers that they are still the best destination for experiencing TV content?
"The whole idea of brands in this business is very different than it was in the past," affirms Dale Hooper, SVP, sales and marketing, Rogers Media. "Because now, with content being available anywhere, the idea that consumers know where to go first is very important."
Now a network brand has to be much more than a friendly purveyor of fine (and not-so-fine) shows. It has be the first place viewers think of to check out a show they've heard about, whether it was on social media, through U.S.-based media or from co-worker Sally in the lunch room.
The easiest, and most obvious, answer is to provide TV wherever and whenever (including offline and online simultaneously) people want it – a mantra repeated over and over again at 2012's upfronts. But at its core, the issue is much more complex than that.
"Networks that recognize they are no longer a distribution channel, but rather a content owner, will see greater success in the new media landscape," says Jeff Thibodeau, VP director of digital at MediaCom in Toronto.
Although broadcasters are doing well in the "content everywhere" space, a fundamental shift in perception is still underway, he explains.
"Viewers are in control more than ever and expect the networks will enable them to consume content on those terms. Historically, content was controlled and consumed on the network's terms. Networks that fail to make their content readily available will reduce the value of their content to the user or force the user to work around the network."
Mark Swierszcz, director of digital for Bell Media's MuchMusic, MTV and E!, couldn't agree more. Keeping the Much and MTV brands top of mind with the channels' hyper-digitally savvy young viewers is a never-ending challenge, he says.
If there's an easier/faster/cooler way to get something than what a broadcaster can offer, that's where the kids will go. So the job of the Much/MTV digital team is to ensure they are number one in all those categories, all the time.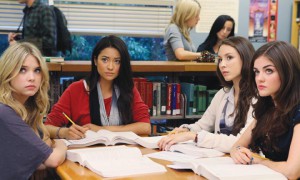 "If I'm a Pretty Little Liars fan and I miss it, the first place I should think about going is Much," he says of the channel's flagship shows. "Just like AMC with Mad Men or HBO with Game of Thrones, the promise of that [channel's] brand is to be the one handing you that content on a silver platter. I would say that the broadcaster has failed if the viewer's first inkling is to go down the 'dark alley,' so to speak, to find it."
The quest to make Much top of mind with its viewers in the digital sphere started several years ago, says Swierszcz, with the upgrade of its video player from a network-centralized player on a general viewing page to a near-high-def experience.
That ensured that the online experience would nearly mimic the broadcast experience, making it seamless. Then, with high-quality video hosted on show-specific pages, the Much team embarked on a content curation venture that continues to this day, leveraging studio or prodco-supplied content such as photos, clips and teasers, or original content such as hosted social media environments and contests.
"The curation of the shows and content is what really defines and drives us," Swierszcz says. "And also making sure our content is above and beyond the best bootleg experience that someone could find."
The latest evolution of the strategy is an in-house viewer loyalty program called MuchCloser, which awards prizes to viewers – such as meeting actors or musicians – through a system of badges earned by site activity, such as liking something (20 points), watching a video (10 points) or reading a blog (10 points). The channel-native badging system (as opposed to third-party platform) allows Much to reward "real fans" for brand-sponsored activity, with real-life prizes (viewing experiences, etc.).
Over on Bell Media's main networks, CTV and CTV Two, the much broader audience presents both challenges and advantages. The older range of its demo is still more likely to think main-network thoughts, but PVRs remain a sore spot, especially as once-dominant appointment viewing like American Idol wanes.
PVRs have been a black hole in media planning since they went mainstream a few years ago – but to the great excitement of TV executives around the world, social media is, to some extent, making regular TV must-see once again.
Independent of any formal marketing initiatives by broadcasters, social media is creating a new and modern version of must-see TV. Yeah, yeah, it's the new water cooler, you know that. But more insidiously (for the viewer), social media is now the land of the spoiler.
For instance, as I write this article, I am not watching the series finale of House, which I came to late in the game but have rather enjoyed since. It's sitting on the PVR list behind three other episodes I've missed thanks to work and a vacation. This means that social media will be fraught with danger until I watch that final episode. I'm going to have to look without looking, avoid my favourite tweeters and dodge casual comments on Facebook.
"The water-cooler nature of social media has created a new focus on seeing things live/as they happen," says Rick Lewchuk, SVP Bell Media creative agency and brand strategy. "People want to talk about the shows while they are happening, and for the first time in a long time, we're seeing the average age of our viewers go down."
It's a distinct and privileged position for broadcasters to be in, says Rogers' Hooper, who moved to the media brand in February 2011 after a decade as a senior executive with PepsiCo Canada and Frito Lay.
"The use of social media in this space is so much different than in my old space, because the idea here [in TV] is that consumers want to engage: there's content, there's things to discuss," he says. "Consumers want to have an opinion on what's happening with the content. That's the best part of [being in TV right now] – the idea that we're building brands that stand for something and that consumers can engage with. We're just there to enhance their experience along the way."
The crux of all this enthusiasm is having the content to back up viewing and social strategies, and that's where broadcasters – despite often being perceived as dinosaurs – still have a distinct advantage: resources.
Proprietary, original or hard-to-get content – and the resources to create or fund it – is a primary differentiator between the main network "haves" and the smaller player "have nots."
Super-cool original content is the social internet's most valuable commodity and it's the fuel that fires the highly-targeted marketing machine at U.S.-based Comedy Central, says Walter Levitt, EVP marketing at the Viacom-owned specialty and former CMO at Canada's now-defunct Canwest.
With a precision target of 18- to 34-year-old males, and armed with research that has shown comedy is a "number one passion point" with its audience, Comedy Central utilizes the shareability of its content to, well, market itself in the digital space.
"The content that [18- to 34-year-old men] choose to share really tells their peer group the kind of person they are. Everything that we do with our approach to marketing has those factors in mind," Levitt says.
Shareability influences key decision making in both marketing and programming; for example, a recent highway billboard for its sitcom Workaholics was not devised so much for its outdoor reach, but so that people would take pictures of it and post it to social media.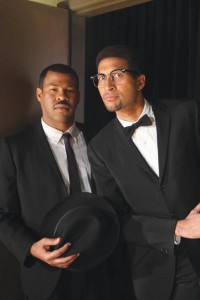 And the network is launching shows with increasing digital savvy. For the winter 2012 debut of sketch comedy Key & Peele, the network commissioned short-form content featuring two of the series' characters and pushed it out to the CC audience to generate viral activity. The first video generated one million hits in its first 36 hours and the series went on to score Comedy Central's highest-rated debut since 2009. By May, the first video had four million views and total views of the Key & Peele online content had reached around 20 million.
"That was a very deliberate strategy that was not about buying [media] – it was not about launching a TV show in the traditional way. It was about getting the content in the hands of young guys, getting them to love it and share it and ultimately making them loyal to the franchise," Levitt explains.
Admittedly, both Much and Comedy Central have an inherent advantage in cultivating audiences because they are niche brands, an asset which broadcast visionary and Canadian media mogul Michael MacMillan, CEO, Blue Ant Media, says is becoming increasingly important in today's cluttered mediaverse.
The focused-content/interest-targeted-audience trend that MacMillan helped kick off in Canada – his Atlantis Communications launched Life Network in 1995 – continues its ascendance.
As he points out, when Alliance Atlantis launched Food Network Canada in 2000, people told them they were crazy, that it was way too narrow a topic. Comparatively, "in today's market, you might say that's an awfully broad topic," he quips.
Being the only – and most obvious – channel to offer topic-specific original content is a powerful weapon. The old model of marketing major hit shows first and branding the network second is no longer as viable as media-swamped consumers don't necessarily make the show-network connection.
"It's all the more reason, I would argue, for being in categories where we can be narrowly focused, where we can be distinctive, and where we co-create an increasing portion of the material that we're offering," he says of Blue Ant's 2011 investment in Glassbox TV and High Fidelity HDTV.
Still, despite the clear advantage specialty channels have in today's mediaverse, networks persist in the "department store" approach – get all the great stuff here, under one roof! – and it remains the driving ethos behind annual spring buying pilgrimages to L.A.
But do viewers still see major TV nets as reliable tastemakers for their next favourite thing?
That's changing – despite what networks said at the upfront presentations – but it's true that consumers are keen to engage with TV-based content.
And that's the best piece of news TV networks have had in a long time.
Second screen, or "companion," TV experiences are definitely the buzz of 2012. Hosted social media environments, on-screen hashtags, social-engagement-specific contests and even second-screen-enabled advertising are all the hot new stars on the TV marketing roster.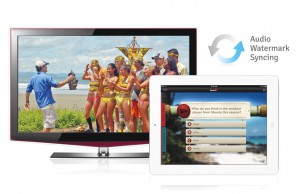 Global TV made headlines this winter with its Survivor companion app, a perfect example of combining an imported brand behemoth with homegrown social content. The app used the iPad or iPhone microphone to determine what part of the show the viewer was watching and then provided synchronized content to engage them. It also brought in associated tweets and enabled live chats.
"It was a huge success for us," says Shaw Media VP of marketing Jamie Schouela. "That was a chance to really engage two-screen – it was everything from extended and live content…to curating the best tweets and pushing them through the app. And live tweeting is really an extension of that, so whether it's the specialty channels or Global, we regularly have talent live tweeting during shows to build excitement with their fan bases while the shows are airing."
Perhaps, then, the new network model is not about the hottest new technology, but about appealing to a simpler, more primitive human urge: exclusive access.
Like well-to-do friends, major networks and channels have the clout, the influence and the reach to get all the right people to come to their parties.
In short, today's TV network needs to be the hostess-with-the-mostess.
Media will continue to fragment, expand and cause general chaos for content producers and marketers alike, but one thing that never goes out of style is people's desire to be part of the things they love. And if the big media cos can keep their eye on that particular ball, there's hope.
Because, let's face it, being the head of programming at Me TV can be a lonely occupation.