Dove Canada spotlights role models
The personal care brand has broadcasted a live-streamed event, hosted by Mandy Moore, to encourage positive role models for Canadian girls.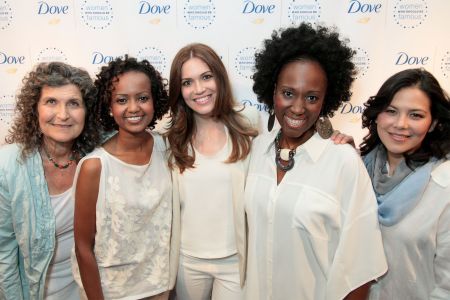 Who has more Twitter followers — a scientist or a celebrity?
A short online video, placed on YouTube by Dove Canada, points out how few Twitter followers a scientist has compared to a reality TV star or a fashion model and illuminates the personal care brand's challenge in promoting a wider range of positive role models for girls, Sharon MacLeod, VP Marketing, Unilever, tells MiC.
The video is part of a campaign promoting the personal care brand's first live-streamed event (with creative by Ogilvy and media by Mindshare), broadcasted on Tuesday from the Carlu in downtown Toronto, which highlighted "four real women who are role models for girls today."
The "Women Who Should be Famous" event, which could be seen in-person or live-streamed from Facebook, was hosted by singer- actress Mandy Moore who shifted the spotlight from herself to four women including an environmentalist and child activist, a physician, a scientist and mountain climber, and a hip-hop artist and cultural envoy to the US State Department.
The personal care brand is targeting an audience of females 25 years and older, says MacLeod, encouraging them to watch the live stream with their daughters or the girls that they mentor.
The event was promoted with a TV spot, online banner ads, as well as through the brand's social media platform.
Unilever-owned Dove Canada asked Canadian girls who their role models are, and found that celebrities and Hollywood starlets were the most frequently cited, after moms, explains MacLeod, adding that the purpose of the event was to celebrate women who have achieved their full potential in life but are less well known.
"We're talking about making real women famous, who should be famous," she says.