MTS adds new HD channels and apps on TV
A Facebook on TV app and Filipino-language community channel are among the new offerings.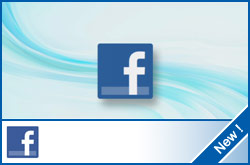 Several high-definition channels and a Facebook TV app are among the new offerings Manitoba Telecom Services has added to its television service package.
Unveiled Wednesday, the offerings build upon the provincial telco having recently surpassed the 100,00 TV customer level, says the Winnipeg-based company's VP of marketing, Stan Kurtas.
"The new channels and apps we are launching add a great deal of value to our TV services, as they broaden an already varied menu of choices. From Facebook on TV to documentary films to karaoke – there is something for everybody," he adds in a statement.
The new channels are offered as part of different tiered packages.
The Facebook on TV app is available to subscribers who buy both its MTS Ultimate package as well as have MTS High Speed Internet.
The other "apps on TV" offerings are a Karaoke Channel app, a Weather Network app, and MTS's Centre on Demand, an application that offers customers easier access to MTS services.
Meanwhile the new channels are ABC Spark and ABC Spark HD; FX Canada, FX Canada HD; PIX HD New York; documentary HD and GMA News TV International (a Filipino-community offering).