Quebec consumers are least interested in mobile ads: study
The rest of Canada is more likely to click on the ads, and the country as a whole yearns for apps that make product research easier, according to Cossette Communication's Mobindex report.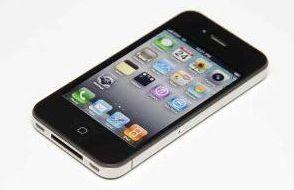 More shoppers are found using their mobile while at home (54.5%) to find details on products than those standing in front of store shelves (27.8%), according to Cossette Communication's mobile marketing study, Mobindex.
The numbers indicate the need for time-saving phone applications, with the report suggesting that brands "develop applications that facilitate the initial research for the consumer" before visiting a store or apps that "guide them when making their choice in-store."
Shoppers want the ease of price-comparison applications, with 72.1% of smartphone users showing interest in them, according to the study. Even more tablet users (79.6%) are in favour of these applications to make pre-purchase research easier. Smartphone users also want apps that make it possible to view the top 10 products by category (58.7%), display special offers (70.6%) as well as locate products while in a store (62.6%).
The report also shows that Quebec may not be moving as fast as the rest of Canada. Mobility in the French region is less than that of English Canada, with 28.4% of Quebecers age 35 and older owning a smartphone, compared to 40% in the rest of Canada. However, the younger generation of 18- to 34-year-olds are not far behind – 75.6% of those in Quebec own a smartphone, compared to 76.2% across all other Canadian provinces.
A disparity between regions also exists in interactions with mobile ads. In Quebec, 21.8% of smartphone owners between the ages of 18 and 34 clicked on a mobile ad in the month when the study took place. Only 5.6% of those over the age of 35 did the same. In the rest of Canada, the number is higher, with 58.4% (18 to 34) and 22.6% (35-plus) having clicked on an ad using their phone.
The same goes for QR-code scanning, where 14.5% of the younger demographic in Quebec interacted with the two-dimensional barcode as opposed to 43.5% in the rest of the country.
The study also looked at the social elements that come into play when making a purchase decision, stating that 45.1% of smartphone owners in the country will typically call a friend or spouse for product advice while visiting a retailer. Another 38.9% of users will send a photograph of the product to their loved ones.