Alzheimer's Society brings memory loss to life
The non-profit organization in Quebec is erasing content from web pages to raise awareness of the disease.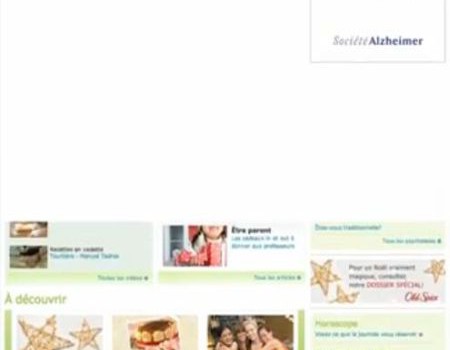 To put consumers in the shoes of those afflicted with Alzheimer's and show the effects of short-term memory loss that occur in the early stages of the disease, Quebec-based agency Marketel came up with the idea to wipe away content from a web page when a user scrolls through it.
The digital execution was created for the Alzheimer's Society in Quebec and aims to raise awareness and drive donations for the cause, Etienne Merineau, copywriter, Marketel, tells MiC.
"Since you can actually live [the disease through the interactive ad], there's a call to action that's stronger than just a print ad," he says, adding that it was inspired by the lack of awareness that the general population has of how early in life the disease can strike. Which is why the ad is targeted at a slightly younger demographic, he explains.
Astral-owned Canal Vie and other entertainment and lifestyle sites were chosen to feature the messaging, because they allow the organization to reach women aged 35 and older, he says, noting that statistics show that the demographic is most susceptible to the disease.
The interactive campaign, which is a sharp contrast to the organization's past traditional advertising, has seen a 400% increase in click rates compared to that of its standard banner ads, adds Merineau.