Porter Airlines flies to the top: Media Monitors, June 25 to July 1, 2012
The airline has jumped to the #1 spot in both Toronto and Montreal, according to the latest Media Monitors report.
Porter Airlines made the biggest radio buy for the week of June 25 to July 1, making a considerable leap from #71 in Toronto and entering the list for the first time in Montreal, giving the brand the top spot in both cities.
Rogers Wireless and the Chrysler Dodge Jeep and RAM Dealer Association came in at #2 and #3 in Toronto respectively for the second consecutive week. Air Miles made its debut at #6, and notable moves were seen from The Home Depot which jumped from #52 to #4, Honda (from #50 to #5), and Chevrolet (from #23 to #10).
In Montreal, the Gouvernement du Quebec maintained the previous week's #2 spot, while Steve Martel shifted up a few places, from #5 to #3. The Home Depot made a larger than usual purchase which took it from #20 to #6, while Rogers moved to #9, down from the previous week's #1.
Toronto
By brand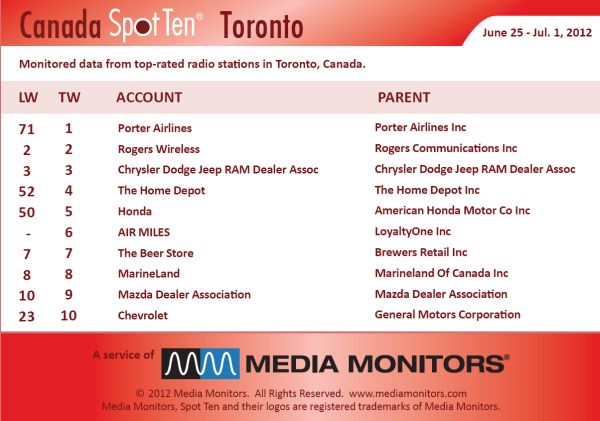 By category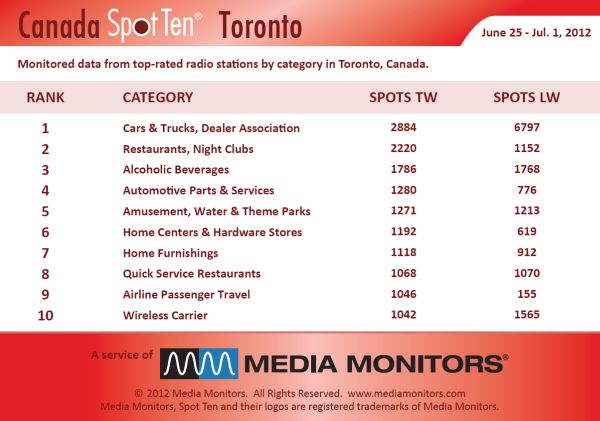 Montreal
By brand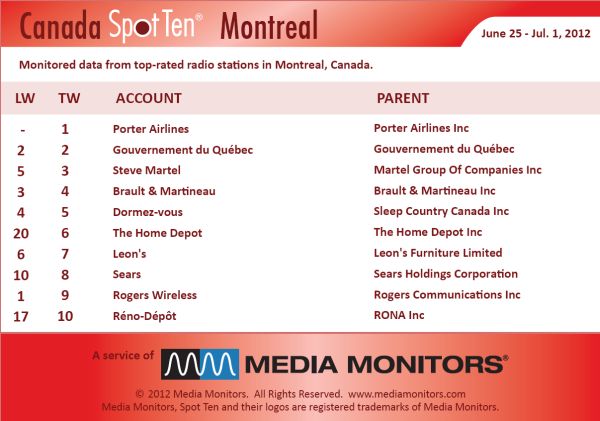 By category