Postmedia and Workopolis launch new career channels
The publisher is working with the job search engine to create ten verticals on its newspaper sites in the fall.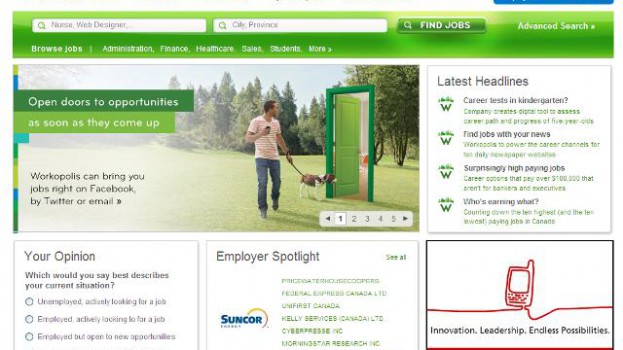 Postmedia has set out a plan to broaden its reach and provide hopeful job-seekers with employment refuge in 10 soon-to-be launched career channels, powered by Workopolis.
The co-branded websites will replace Postmedia's current jobs site, Working.com, and will go live this fall across Postmedia's major newspaper websites. The partnership will bolster Working.com's listings, adding more than 30,000 new job postings, Simon Jennings, chief revenue and digital officer, Postmedia, tells MiC .
"By making [Workopolis] available to more Canadians, not just as an ad unit but integrated within the site, it [becomes] a bigger ocean to fish in with better tools," he says of the career channel, which targets job-seekers and employers alike.
"The employers will benefit from having a vastly larger audience available, and a deeply integrated association with premium Canadian media brands," he explains.
Jennings says that Postmedia's strongest asset in the online space is its newspaper websites and that the partnership with Workopolis made sense in light of their similar business and distribution channels.
Postmedia will promote the partnership through its online and print properties, adds Jennings.