Bell Media buys Kevin Smith's movie review show Spoilers for Space
The deal for Hulu's first original series with Canadian distributor Alliance Films comprises 10 episodes of movie reviews and celebrity interviews, to debut on the local specialty channel on July 27.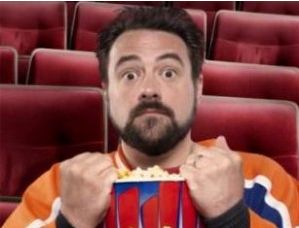 Canadian distributor Alliance Films has sold Spoilers: Kevin Smith's Movie Revue, Hulu's first original series, to Bell Media for its Space specialty channel.
The 10-episode Kevin Smith-hosted series, which combines film reviews with movie and pop culture celebrity interviews and animated shorts, will debut on Space on July 27.
And as a sneak-peek, the first six episodes of Spoilers will stream from July 8 on Spacecast.com, with the debut show to feature a discussion of The Amazing Spider-Man, with guest Stan Lee.
From Playback Daily