Loulou works up an app-etite for online shopping
The magazine has launched an iPad version with launch sponsor, Simple, that allows readers to click through to retailers from 600-plus featured products.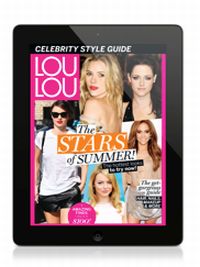 It took a bit of time, but Rogers Media-owned Loulou magazine has launched an iPad version that will have Unilever-owned Simple splashed across the digital pages as its single sponsor.
The reason the magazine only launched the tablet now, when many of its sister publications at Rogers had already done so, was because of the time-consuming process of reformatting over one-third of the pages as well as having to create URLs for each featured product, Marie-Jose Desmarais, publisher, Loulou, tells MiC.
"It's a shopping magazine, and in every issue there are 600-plus items. We knew it would be a bit more challenging," she explains. "Although our app is not e-commerce, the [products] are clickable and…they take you to the website of the retailer for that product."
The iPad edition is a replica of the entire print edition, but also includes additional behind-the-scenes video clips of fashion shoots, photo galleries and videos featuring the magazine's editors.
For now, Simple will have sole sponsorship of the version for the current summer issue as well as the September issue, after which the magazine is looking for additional advertisers to come on board, she says. There are opportunities to build the brand into the issue with rich media and playful executions with sponsored video and editorial content, she adds.
Loulou caters to the young female shopper, with the median age sitting at around 32, says Desmarais. However, since the magazine launched less than a decade ago, it has seen a pick-up from an older female demographic, particularly those in their late 40s, she says adding "we were surprised that a lot of slightly older women are interested in the magazine. They don't have the time to shop, but they value being able to use the magazine as a reference."