Multiscreen devices to overtake set-top boxes by 2016: study
Research firm IHS says that Bell Media is leading the charge in providing pay-tv services on PCs, smart phones and tablets.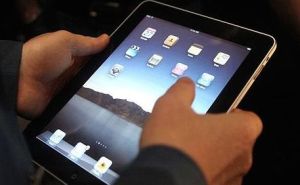 After decades of ruling television's airwaves, the traditional set-top box is about ready to relinquish its throne.
That's according to research firm IHS, which estimates that by 2015, 49% of devices obtaining TV services from the world's top 43 pay-TV operators will do so via multiscreen devices, such as PCs, smartphones, tablets and gaming consoles, such as Xbox.
"Consumers desire greater flexibility, demanding access to entertainment on any platform, in any location and at any time," said Tom Morrod, senior principal analyst of TV Technology for IHS in a statement.
"Because of this, cable, satellite and IPTV operators are shifting their focus away from the STB and toward multiscreen deployment," he added.
By 2016, multiscreen devices are expected to fully overtake set-top boxes as the consumption method of choice for viewers.
At the forefront of this trend is Bell Media, according to IHS, which will be supporting almost eight times as many phones and tablets in 2015 as it will set-top boxes.
All in all, it's anticipated that 89% of Bell's consumers will use multiscreen devices as their access point for the company's pay-TV services.
By 2015, the base of pay-TV set-top boxes associated with multiscreen operators is expected to rise 17%, up to 321.7 million units.
Meanwhile, IHS research suggests, the number of multiscreen devices receiving pay-TV services will quadruple, rising to 310 million units.
Thus far, PCs and iOS devices, such as the iPad and iPhone have been leading the multiscreen charge, but Android will follow suit, increasing its number of multiscreen devices receiving pay-TV services twelvefold, according to the IHS study.
Also joining the fray will be Microsoft's Xbox, which already offers access to Netflix, and so-called Smart TVs from Samsung and LG.
From Playback Daily