The Grey Cup hits the rails for its 100th celebration
Rona is the lead sponsor for the cross-country tour, which is one of many ways the CFL is promoting the centennial this fall.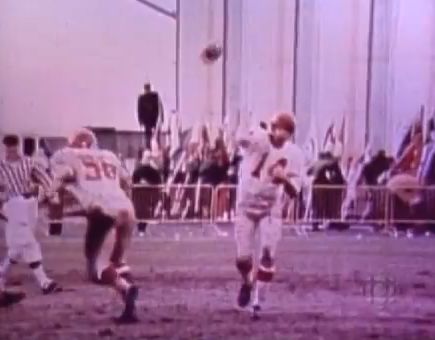 Tickets for the actual 100th Grey Cup game this Nov. 25 in Toronto might already be sold out, but the CFL is gearing up for a big promotion around the centennial this fall.
Sara Moore, VP of marketing, CFL, tells MiC the Royal Canadian Mint and Canada Post will be producing a line of coins and stamps, respectively, featuring the Grey Cup and great winning moments from throughout its history.
Gibson's Whisky will be producing a special maple-flavoured edition this fall.
Rona is the presenting sponsor the cross-country Grey Cup tour that kicks off this fall, says Moore. Other sponsors on the tour include Via Rail, and new sponsor Cisco.
Adrian Sciarra, VP of commercial assets, CFL, says the 10-week, 100-stop tour will see the Grey Cup travel by train and visit not only the eight cities which have CFL teams but also many other locations which may have never had the trophy nearby before.
"We are running the cross-country promotion to show the Grey Cup belongs to the nation," he says.
Rona also recently kicked off its "Home Field Advantage" program, which will see the national chain of stores renovating football fields in CFL cities across the country.
These announcements are in addition to plans unveiled by the CFL last year to host a nine-day festival around the 100th celebration game with the slogan "An Invitation to our Nation," with Scotiabank and Molson Canadian on board as title sponsors.
Sciarra says the league has come a long way in terms of the development of its sponsorship program, but adds they "never turn the phones off," and opportunities are still available.
The league is also promoting the 100th celebration of the Grey Cup with a short film called "It Reflects us All" created by Bensimon Byrne which will air on TSN as well as at CFL games.