#Changethemodel: Direct-to-consumer initiatives
MediaCom's Kevin Keane on why creating programs that integrate into consumer's daily lives, like the Nike+ FuelBand, has reached the point of being "business critical."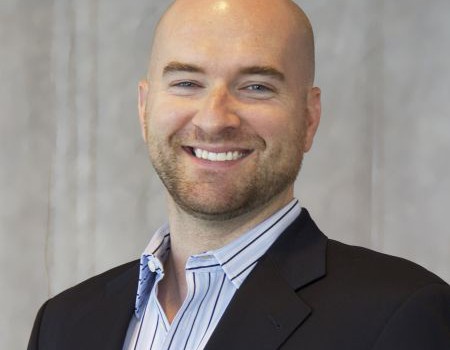 Projects that connected consumers to brands got the Lions share of prizes at this year's Cannes Festival of Creativity. Dre Labre, Cyber jury member and creative director, Rethink, told MiC that the Grand Prix winners from that category, Nike+ FuelBand for Nike and "Curators of Sweden" for the Swedish Institute were chosen in part because they both deeply connect to consumers in a way that will provide agencies worldwide with case studies to show their clients.
This is just the kind of push towards direct-to-consumer initiatives the industry needs, Kevin Keane, director of business science, MediaCom, tells MiC. He says the increasingly digitized mediaverse has reached the "business critical" stage when it comes to creating these types of ideas.
Keane tells MiC why he thinks these kinds of direct-to-consumer initiatives are more important than ever now, and what changes need to be made in the Canadian industry in order to make them happen successfully.
Why do brands need to take notice of the success of direct-to-consumer initiatives that won at Cannes?
Brands need to find ways to leverage [groups], like runners with Nike+ FuelBand, that are creating communities like this anyway. Facilitating that experience instead of trying to control all of it is the path to creating value in the new economy.
There are opportunities for this kind of thing in all industries, it is just a matter of how they integrate it into their business models. These initiatives allow brands to connect with consumers and create a community with people who willingly hand over their personal data. It is [about] understanding how the customer uses the product and then providing a service.
These initiatives go beyond things like loyalty programs such as Air Miles, or Optimum cards and into engaging consumers along the whole value chain.
What is the importance of data in these initiatives?
Data is the space that I play in. My job is to help companies leverage their big data to create value. But part of that is creating a useful reason for consumers to hand that over and something that exchanges real value for their data, like Nike+ Fuelband does with the ability to measure their running and connect with other like-minded users. That is a huge play, understanding and having consumers handing over data for an economic and social value, something more than a typical loyalty program would deliver. And then being able to use that data to power innovation.
At what point does a brand need to start thinking about these projects?
Before it gets to the point where it is integrated into media plans, it has to be integrated into business plans. With Nike+, they obviously didn't come up with that from a media plan, it was looking at the factors that are shaping their footwear and sportswear business and looking at providing those kind of touchpoints or products that facilitate that greater, richer customer relationship and allow them to capture greater amounts of customer data.