Staples starts the clock on back-to-school
The retailer is launching into the season with a bigger radio push and a new Facebook app to target teens as they begin to search for school supplies.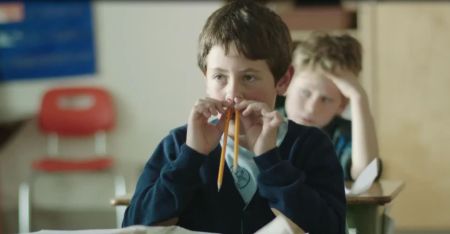 In anticipation of the back-to-school season, Staples has rolled out a multi-platform campaign, including more radio than in previous years and a newly launched Facebook app, inviting youth to create a virtual shopping backpack as a kind of school supply wish list.
It's the busiest time of the year for the retailer and Sandy Salmon, director of advertising, Staples, tells MiC that messaging is even more product-centric than last year and more youth stations are being tapped in order to target teen consumers.
Advertising was planned by MediaCom with creative handled by MacLaren McCann. TV spots will be seen on both conventional and specialty programming starting at the end of this month and running until school starts in September.
To engage with the audience of school-goers, the brand is also launching a new "Build your own Backpack" Facebook app, where users can select products from a list of the retailer's offerings and drop them into a virtual backpack for the chance to win the bag and its contents. The app was created to familiarize students with the retailer's range of back-to-school supplies before they actually go out and make a purchase, and will go live on Aug. 1, says Salmon.
The app will be supported in major markets via transit shelter ads featuring a QR code that takes the consumer directly to the Facebook campaign, she says.
Later in the summer, the office supply retailer will also ask consumers to share their most compelling back-to-school stories on social media because "emotions run high on that first day back for any grade," says Salmon, adding that the communication channels help to "establish [Staples] as the place to go for all back-to-school needs, whether they're product-related or stories to share."