Facebook advertising rates on a slow rise
A global report says that health, pets and animals and not-for-profit ads get the highest click-throughs on the social media site.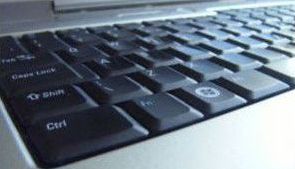 Facebook advertising rates may be climbing, but they're doing so at a very leisurely pace.
According to a quarterly report issued by TBG Digital in conjunction with the University of Cambridge, global cost-per-click (CPC) rates increased by 9% in the second quarter. This compared to Q1, which saw a larger 23% increase in rates, indicates a slow rise in ad costs across more than 190 countries studied.
Canada in particular saw CPC rates increase by 12%, shifting it past the one dollar mark (a first for the country) to $1.02. In the US, the rate increased by 13%, in the UK it reduced by 2% and Germany and France also saw declines of 9% and 10%, respectively.
Reasons why Facebook's cost per thousand impressions (CPM) rate is rising – with the global average seeing a 58% increase from 2011 to 2012, and Canada witnessing a 21% increase – can be attributed to more clients using sponsored stories, together with the introduction of mobile ads, according to the report, which measured over 406 billion impressions during the period.
Facebook has two different types of sponsored stories that sit in a user's dashboard with the purpose of increasing a brand's fan base. The Page Like Story ad only shows up when a user's friend has liked the brand page (telling the person that a friend is following the brand being advertised). The second, a Page Like ad, promotes the brand with short advertising copy and the number of fans it has. According to the report, the average click-through rate (CTR) for the former ad unit is 53% higher than that of the latter.
Further on the click-through front, the average global CTR has increased by 11% this quarter compared to a 6% decrease the same time last year. Canada saw an increase of 8%, while the US and the UK saw rates increase by 11% and 9%, respectively.
Looking at the rates on a sector basis, the report found health, pets and animals and not-for-profit to be the top three categories that saw high click-through rates. Entertainment dropped three places to #4 on the list since the first quarter of this year. The most expensive sectors, with the highest cost-per-click, include jobs & education, finance and retail.