CTV orders up more of The Listener, Saving Hope
The network ordered 13 episodes each of the original homegrown dramas, both shot in Toronto.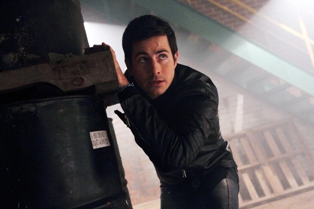 CTV on Wednesday gave full-season orders for homegrown original dramas The Listener (pictured) and Saving Hope.
"With new season orders of veteran hit The Listener and the summer's breakout hit Saving Hope, both currently on air, we are committed to continuing to build on the strength of these fan favourite shows," said CTV president of programming and sports Phil King, in a statement.
CTV ordered 13 eps each of The Listener, and the new summer series Saving Hope.
The third season of The Listener, according to a release from CTV with numbers provided by BBM Canada, delivered an average audience of 1.14 million viewers, up 14% over last season, and up 28% over the first season, which aired in part on NBC.
And Saving Hope has grabbed a season-to-date average of 1.6 million viewers.
The Listener follows a telepathic paramedic who uses his powers to help people, including working with the IIB, a special unit of the RCMP, to solve high-profile and difficult cases.
Saving Hope, which premiered June 7 on CTV in Canada and NBC stateside, focuses on a Toronto surgeon (Erica Durance), whose fiancé – and the hospital's chief of surgery – ends up in a coma after an accident. The comatose chief explores the hospital in a state of purgatory, while the other surgeons deal with patients and try to save his life.
The supernatural medical drama launched with a digital hub to drive audience interaction during and after the show, including an original web series, sneak-peek trailers, photo galleries, a music lounge and interactive gaming elements.
Both series are shot in Toronto.
From Playback Daily