The Kit restructures
The Torstar beauty and fashion mag has hired an editor in chief to refocus its weekly print edition.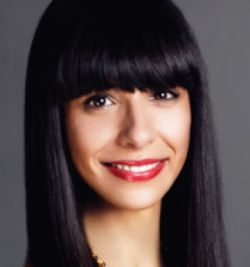 Torstar-owned beauty and fashion digital and print magazine, The Kit has hired Christine Loureiro as its editor in chief, part of the title's plan to bring its content to the next level for its weekly print edition, which is distributed in the Toronto Star, Montreal Gazette, Vancouver Sun and Calgary Herald, Giorgina Bigioni, publisher, The Kit, tells MiC.
"The hire of Christine as editor in chief is a strategic one," she says. "When we started we were a digital magazine that was made up of a number of different sections, and we had an editor for each section with a content officer who brought everyone together. After Torstar bought us last year and we launched the paper edition, we tried the same structure for awhile but we felt to take it to the next level we need it to be overseen and directed by one set of eyes, one mind, one Kit person."
In addition to Loureiro as editor in chief, The Kit will have Deborah Fulsang as beauty editor, Vanessa Taylor as fashion editor, Vanessa Grant as the online editor and Doug Wallace as the chief content officer. Other editor positions will be filled by contributors, says Bigioni.
The Kit publishes 10 digital issues a year, with ad opps open for its next edition coming out on Aug. 22, says Bigioni. In addition, it publishes an eight- to 10-page print copy 46 weeks of the year, which is distributed in select Torstar papers.