Union Wines gets Pinterest-ing with Weddingbells
The image-based contest is a first on the social network for a St. Joseph Media brand.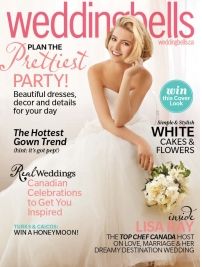 Niagara, ON-based Union Wines and St. Joseph Media-published Weddingbells have launched a new "Pin to Win your Wedding Wine" contest over social media site Pinterest, tapping into Weddingbells' predominantly female demographic.
The contest, which closes Sept. 21, aims to dig deeper into the social media space, asking entrants to pin the contest photo to a Pinterest board, as well as a Union Wines product, dream dress, decor ideas, and other wedding must-haves, Andrew von Teichman, co-founder, Union Wines, tells MiC. The winner of the contest gets bottles of Union Wine for their wedding reception, up to a maximum of 150 guests.
"In our opinion social media use in the winery space is under represented," he says. "Facebook and Twitter are part of what we're doing, but Pinterest allows our consumers to be as creative as possible through illustrations to show us what they think their wedding will look like and showcase what they have in mind. This contest gives more insight than a 250 word blurb on why they should win would do."
Teichman says the partnership is a good fit, because the winery is looking to reach young, affluent people predominantly aged 23 to 40 who live in larger cities. According to Weddingbells its target demo is mainly females aged 25 to 45, and Pinterest users are 70% female, Jen O'Brien, online editor, Weddingbells, tells MiC. The contest will be promoted on the Weddingbells Facebook and Twitter pages, as well as in the magazine's newsletter.
The partnership is the first time a St. Joseph Media brand has launched a Pinterest-based contest, says O'Brien.