Mobile traffic way up during Olympic Games: Canadian consortium
The Consortium says its digital platforms have received almost 90 million page views powered by mobile devices since the London Games began.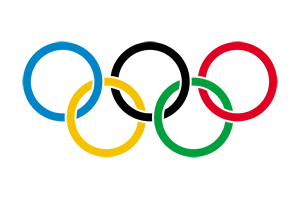 Canada's Olympic Broadcast Media Consortium said Friday that 61% of traffic on its digital platforms – including CTVOlympics.ca, RDSolympiques.ca and the CTV Olympics apps – has come from a mobile device.
That's compared to the average of 12% of digital traffic that comes from mobile for most Bell Media properties, according to a release from consortium partner Bell Media.
"Live sports trend towards mobile access, however, to have audiences engage with us via mobile platforms in such great numbers lets us know that these Games are really important to Canadians, and that they are staying with us for the action throughout the day," said Mark Silver, head of digital for the consortium, in a statement.
In all, the consortium's digital platforms have received almost 90 million page views powered by mobile devices, and the apps for iOS, Android-powered devices, BlackBerry and Windows Phone 7 have netted almost one million downloads, according to numbers provided by Bell Media.
The consortium is also making Games coverage available for purchase a la carte, adding that offering up key moments from the Games on iTunes has lead to a download increase of 690% for Bell Media programs.
According to the group, peak traffic times to the CTVOlympics.ca and RDSolympiques.ca sites are 10 a.m. to 4 p.m. ET, and 25% of all video views are to live video streams.
The Olympic Broadcast Media Consortium is a joint venture between CTV (80% interest) and Rogers Media (20% interest) and is tasked with producing the English, French and multilingual Canadian broadcasts of the 2012 London Games.
The London 2012 Olympic Games run through to Aug. 12, 2012.
From Playback Daily