CTV and CTV Two unveil fall launch dates
Dates for Bell Media's seven new shows, including Anger Management and Arrow have been released, with sponsorship opportunities available.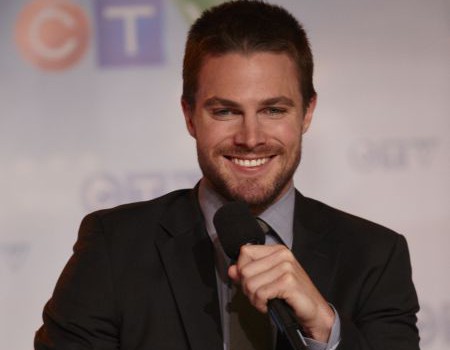 There are seven new shows debuting on Bell Media-owned conventional channels this fall – four of which will air on CTV and another three on CTV Two.
If you miss Charlie Sheen in the sneak-peak of his new comedy Anger Management (which airs after the 2012 London Olympic Games' Closing Ceremony this Sunday), there will be another opportunity to catch-up as CTV airs a preview of the show Tuesday September 11 at 9 p.m. The show sets into its official timeslot on Tuesday September 18 at 9 p.m.
Following the premiere of Sheen's comedy series, The New Normal airs the same evening at 9:30 p.m. and features a comical gay couple who go through the trials of starting a family with a surrogate mother.
Also new to CTV is The Mob Doctor which airs Sunday September 16 at 9 p.m. and follows a surgeon as she moonlights as a doctor for the Chicago mafia in order to pay back a debt owed by her family.
The fourth new series on CTV, The Neighbors, begins Saturday September 29 and shows a family moving into their new house in a strange gated community. They eventually find out that the neighbourhood is comprised of aliens with quirks such as crying from their ears.
On CTV Two, the new action series Arrow (based on the DC Comics' superhero Green Arrow) debuts on Wednesday October 10 at 8 p.m. with Canadian actor Stephen Amell (pictured). Also that evening, new musical drama Nashville begins at 10 p.m. and follows the life of a fading legendary country singer as well as a rising teen star in the music industry.
According to a Bell Media representative, the network is open to working with advertisers as it looks to create cross-platform sponsorship opportunities.