UB Media acquires KB Media
Almost 1,000 Toronto restobar faces have been added to the Montreal-based media co's portfolio as a result of the deal.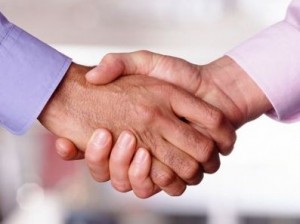 Montreal-based OOH operator UB Media has added around 1,000 restobar assets to its network after striking an acquisition deal with KB Media earlier this week.
Having introduced Mirror Image (a media tech that embeds sensors in restobar mirrors to reveal a backlit ad inside) to the Canadian market one year after its launch, KB Media spent the past three years establishing a network inside the restrooms of bars and eateries in Toronto. These include Wayne Gretzky's, Wheat Sheaf, Cheval, Spoke Club and Miller Tavern.
Ron Deschênes, director, business development, UB Media, tells MiC that he believes "there is a lack of illuminated advertising products in the bar-room environment. Unlit placements are difficult to see."
That's why UB Media plans to alter its 500 newly acquired backlit boards from KB Media by reversing the motion-sensor to have the board constantly lit as well as add audio capabilities.
"In its old configuration, the ad would play and disappear when the consumer got close to it," he notes. "[The] audio enhances the experience of consumers and provides more opportunity to engage the consumer in a captive media format."
Because the boards are placed on the walls inside and outside of the washrooms and not above sinks to be used as functional mirrors, Deschênes says the media company has not yet received any backlash as a result of the conversion.
The acquisition will also see UB Media take over the operations of 450 20″ digital screens, that which takes the media company's portfolio to over 7,000 faces in major markets across Canada.