Citytv rolls out fall premiere dates
The Rogers Media channel is adding eight new shows to its schedule, with digital previews beginning later this month.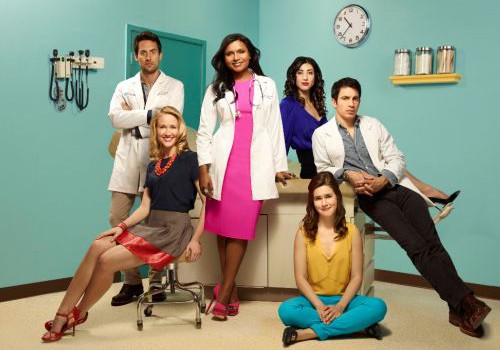 Rogers Media has unveiled the premiere dates for its fall slate of shows, with digital previews new comedies The Mindy Project and Ben and Kate beginning on Citytv.com on Aug. 27.
Katie Couric's new daytime show, Katie begins on Monday Sept. 10 at 4 p.m. Also joining the ranks of talk shows on Citytv is Jimmy Kimmel Live!. His show starts airing on the Rogers Media channel on Monday Sept. 24 at midnight.
Starting Monday Sept. 17 is J.J. Abrahams and Jon Favreau's new drama Revolution at 10 p.m.
Rogers Media's Monday and Tuesday night comedy blocks kick-off with new laugher Partners on Sept. 24 at 8:30 p.m. on Citytv.
The following night, Tuesday Sept. 25 sees the start of new comedies Ben and Kate at 8:30 p.m. and The Mindy Project at 9:30 p.m.
New psychological drama 666 Park Avenue premieres on Sunday Sept. 30 at 10 p.m.
Last to start for Citytv is Reba McEntire's new comedy, Malibu Country, which premieres on Sunday Nov. 4 at 8 p.m.
Rogers is the second network to unveil its fall schedule this week, check out the CTV schedule here.