Molson Export vocalizes its support for sport on the radio
The beer brand is activating its sponsorship of football team Montreal Alouettes with a campaign that targets both French and English speakers in Quebec.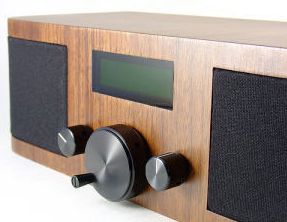 Molson Export recently launched a bilingual radio campaign in order to promote the fact that it is a long-standing sponsor of the CFL's Montreal Alouettes.
The radio spot (planned in-house by the Montreal Alouettes with creative by Draftfcb Montreal) depicts a passionate football fan's mad dash from the grocery store to his friend's house so as not to miss a minute of the game, Jessica Lukian, product manager, Molson Export, tells MiC.
Lukian explains that the radio ads have been placed on Astral Media-owned English-language station CJAD 800 and French-language station 98.5 fm during the broadcast of the Montreal Alouettes' 20 games throughout the season. She notes that a large number of fans still listen to football games on the radio, which is why the brand decided to use the medium for its sponsorship activation.
The beer brand launched the ads with both English and French messaging in order to appeal to both audiences, and is taking a step away from targeting a smaller target group of 18-to-24-year-olds by reaching out to a broader audience of football fans on radio, she says.
Launched in July and running until November 3 when the Montreal Alouettes play the Winnipeg Blue Bombers in their final game of the season, the ad aims to associate the passion, determination and courage of the sport with the beer brand while also linking those values to the fans themselves, adds Lukian.
Molson Export has partnered with the football team since 1999, but repositioned the brand in 2010 to align with its sports values, she notes. "Everything we do now is related to sports in general and that's the critical eye we look at the creative with now. We feel that football and Export is a really logical fit because the game requires effort and precision and drive and we share a lot of those values with the brand."