Purina looks for action on Corus properties
Corus worked with Purina and ZenithOptimedia to create a CPA buy which monitors channels hourly to allocate ad placement.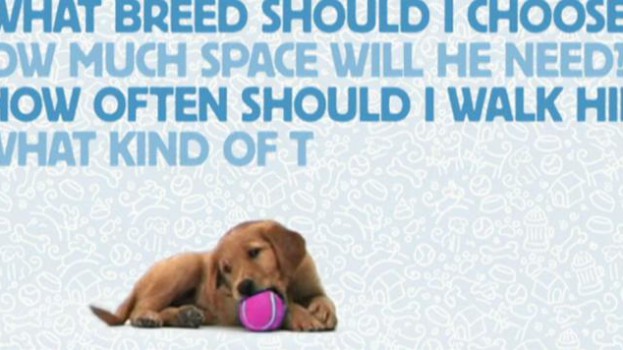 Purina was recently faced with a tight ad budget and made the best of the situation with a plan to pay for actions and not just promised eyeballs.
For the first time, the pet brand worked with ZenithOptimedia and Corus Entertainment to place and pay for ads on a cost per acquisition (CPA) model. The television and digital campaign is meant to promote the fifth year of Purina's MyPuppy and MyKitten online programs and has seen the brand spend 72% less on marketing this year, Lenka Hosek, marketing manager, Nestle Purina PetCare, tells MiC.
In previous years (before the campaign was altered to have Purina only pay for consumers that register to have coupons and pet care kits sent to them), 10-second dot spots were created by agency Lowe Roche and aired on a slew of traditional and specialty channels.  This time around the commercials will run for half a minute, and only on Corus properties, in order to talk about the program in depth as well as introduce a new contest that grants winners a year supply of Purina pet food,  says Hosek.
"While last year's campaign was a traditional buy based on GRPs, it is hard to say exactly how many ads will air this year during the CPA campaign," she explains, further noting that it's because Purina monitors registrations with the help of Corus and allocates each spot in view of the responses it tracks from any given channel.
"We know which stations are doing the best at garnered registrations, what time of day works best, which shows are strongest and we adjust accordingly," she adds. "Throughout the campaign, we've been able to remove and add shows and stations to help intensify the campaign."
Corus has created CPA-based campaigns for a few brands in the past, but this is the first time that it's monitoring channels on an hourly basis to allocate ad placement, says Adam Porter, account executive, TV sales, client marketing, Corus Entertainment.
He explains that, at this point, the bulk of registration activity is derived from ads running on the W Network, YTV and CMT. He believes high-rated programming that's aimed at families and themed toward the promotion (such as Big Fun Movies on YTV, movies on W Network and Pick a Puppy on CMT) are garnering the strongest numbers.
The target audience for the Purina campaign is new pet owners, specifically women age 25 to 54, says Hosek. Last year, Purina managed to lock in 24,000 puppy and kitten registrations during the 10-week campaign timeline. The goal is half that this year, she says, and the brand will either stop running ads on August 16 or until the brand reaches the 10,000 mark it set itself, whichever comes first. Hosek notes that so far (after four weeks of being on-air) Purina has seen close to 3,000 puppies and kittens registered on the site.