Adcentricity purchases Media2Go
The acquisition will allow the DOOH media co to provide advertisers with the ability to target consumers through mobile phones using wifi and Bluetooth technology.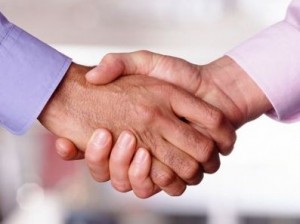 Location-based media company Adcentricity announced this week that it has acquired Media2Go.
The deal helps the company build on its existing DOOH ad network platform by providing advertisers with the ability to send promotional messages to WiFi- or Bluetooth-enabled phones.
When consumers are close to an advertiser's digital screen, they will receive a message on their mobile device providing them with an offer or a coupon so that they can immediately purchase the product through their mobile phone or in-store, David Peres, chief marketing officer, Adcentricity, tells MiC.
Peres hopes that the acquisition will "open up the marketplace to attract more advertisers" and he explains that the WiFi and Bluetooth proximity marketing technology will make a brand's digital signage more measurable.
The technology will also add value to consumers, he says, by allowing them to interact with brands through offers such as text-to-win or invite them to scan a QR code on the digital screen, rather than just passively view the ads.
The digital media company is actively expanding across North America and the U.K. and aims to grow the business with larger accounts in the retail environments including food, drug, and mass merchandise, he says.
Earlier this year in conjunction with its merger with Bee Media, Adcentricity launched AdFormat, a tool that adjusts an advertiser's multimedia campaigns to fit any digital or mobile screen, as well as AdMobile, a platform which delivers offers and advertising to mobile phones.
Photo: Buddawiggi, Flickr Creative Commons