The Verdict: Fashion magazines
MiC reports on September issue pages and talks with experts at Mindshare and Media Experts about social tactics and low digital subscription rates.
Word on the street is that Vogue, the queen of US fashion mags is back in the groove of things. But how are the Canadian titles, Elle Canada, Fashion and Flare doing? As far as page numbers are concerned, business looks to be either flat or slightly on the upside versus last fall.
The September fashion bibles began trickling in last week with Transcontinental Media's Elle Canada coming in with the most pages: a total 252 sheets, with 118 of advertising. This is a slight drop from last year's issue which saw 135 pages of advertising in its 266 page book.
For St. Joseph Media's Fashion magazine, total pages are also down (216 versus last year's 228), as are ads (125 versus 131 pages).
And according to Rogers Media-owned Flare, total page numbers and ad pages are both up this year. Last September there were 206 total pages, this fall there are 240. Representatives at the title would not release the number of ad pages.
Overall, lower-than-usual readership numbers were recently seen from other Canadian titles according to ABC numbers from last week. Magazine circulation for the first half of the year dropped 5.9% compared to that of 2011. Single-copy sales are also down by 1.6% for the first six months of the year.
In a market where print is showing cyclical signs of decline, with some pointing to digital as a cause, it's interesting to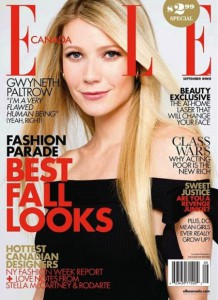 note the subscription numbers for the top digital replica editions were found to be a fraction of the print versions. The top Canadian digital title, Maclean's has 8,326 didgital subscribers. But then again, according to AdWeek, the still emerging market for tablet magazines could just be going through some growing pains.
The article reports on how magazines should not withdraw from creating tablet platforms on the basis of there not being a guaranteed return. It's not necessarily a misuse of time, rather a gain for the market as publications learn how to master the vehicle.
Michele Beaulieu, managing director, client leadership and operations, Mindshare Canada has a slightly different opinion, sharing with MiC that she believes "magazines [should] not innovate for the sake of innovation, but address their reader's needs and wants."
Beaulieu says that ease of use should be at the top of a publisher's priority list, using Maclean's and Canadian House and Home – which have the most digital subscriptions in the market according to the ABC report – as examples of titles that are doing digital well in Canada.
"I'm sure the numbers will grow larger than they are today, but I think there's something to be said for having a magazine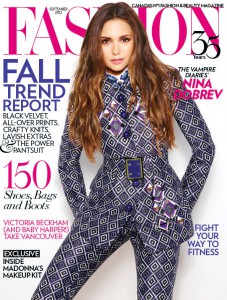 in your hand with content that an editor has curated for you," she says. "In addition to the physical magazine, another barrier to digital subscriptions is the amount of free content that consumers are able to get online."
Not only are fashion magazines up against parallel publications on the web, but also a host of competitor bloggers. That's especially the case with shopping magazines, says Galia Zagury, account supervisor, Media Experts. "The value of a shopping magazine, like LouLou, lies in its power to persuade consumers to visit retail locations and make a purchase," she says. "[This] has particular strength in regions outside the main markets, where young girls are really looking for advice and opinions they can use at their local malls."
"That said, the strength is at risk of dwindling with the growing influence of bloggers around the world," she notes, adding that a shopping mag's saving grace is that the influencers typically don't post about the product's availability at local stores. This gives even more grounds for magazines to include e-commerce in their digital offerings.
She adds that it's also up to the publication to brand itself as the Canadian fashion authority. "LouLou's Shop 'Til You Drop program, modeled after Fashion's Night Out in NYC, is a positive start, they just have to figure out how to bring it to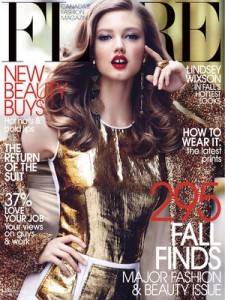 the next level."
Both media experts agree on the value of fashion editors using social media to become more accessible and more exposed to their readers. "Getting a tweet from a fashion editor, sitting next to the runway at the Alexander McQueen show and declaring oxblood to be the colour of the season, carries tremendous value to a fashion reader," says Zagury.
As for how the Canadian fashion mags rank in terms of Twitter followers, Fashion sits at the top with 353,898 followers, Flare is second with 28,242 and Elle Canada is third with 19,830 as of the time this article was published.